In Libya's First Known Beheading, Militia Kills Filipino Construction Worker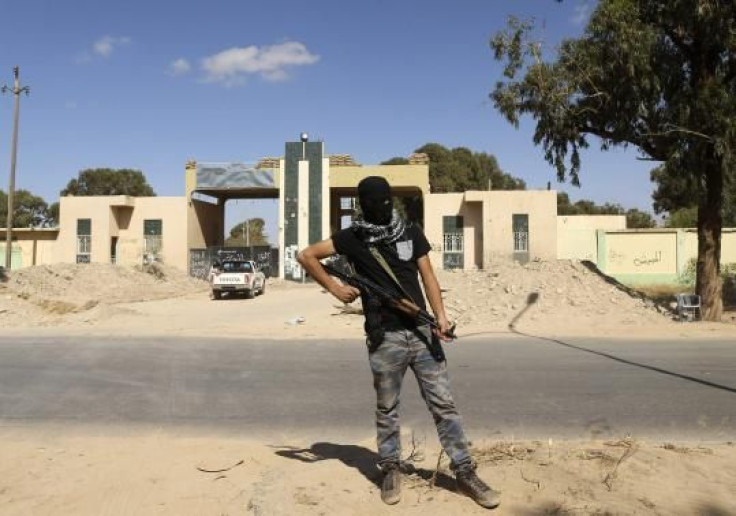 A militia in Benghazi, Libya, has beheaded a Filipino construction worker, allegedly for being a non-Muslim, the Philippine Department of Foreign Affairs said Monday.
Meanwhile, the Philippine government announced Sunday that it had instituted Alert Level 4 in Libya -- the highest alert level to be placed on countries experiencing armed conflict -- and that it would evacuate 13,000 Filipinos from the country.
The beheading marks the first Filipino death in Libya since the 2011 revolution, according to the department. It is also the first reported beheading in the country since 2011. The construction worker was kidnapped July 15 at a checkpoint in the Gwarsha district of Benghazi. The report comes just two weeks after three Europeans working for an Italian construction company were kidnapped in the western city of Zuwara.
According to Libyan media, the man's name was Antonio Espares, an employee at Kibra construction company.
A department spokesperson told media Monday that the kidnappers demanded a ransom of $160,000. According to Philippine media, the construction company negotiated with the kidnappers for four days. The employee's remains were found at a hospital on Saturday.
The department said in a statement that all Filipinos in Libya should return home "as soon as possible."
"These events indicate that it is no longer safe for our OFWs (Overseas Filipino Workers ) to remain in Libya. For their own safety, the DFA urges them to immediately contact the Philippine Embassy in Tripoli to register for repatriation," the statement said.
It is unclear which militia in Libya was responsible for the beheading. There are currently dozens of militias operating in the country. The most intense rivalries exist in the northern part of the country where fighting broke out between rival militias at the Tripoli airport last week. Recent violence at the airport killed more than 47 people.
"Beheading is a form of humiliation and intimidation," Max Abrahms, an expert on terrorism at Northeastern University, said. "It is usually used in sectarian warfare."
The fighting at Tripoli's airport is between Islamist-led militias and their more liberal rivals. Renegade general Khalifa Hifter launched an offensive in the eastern part of the country near Benghazi in May and vowed to crush the Islamists.
© Copyright IBTimes 2023. All rights reserved.