Lightning Strike Kills Over 300 Reindeer In Southern Norway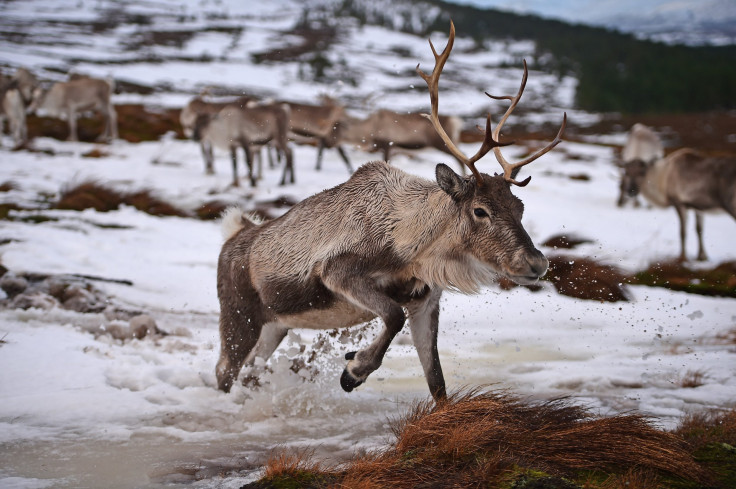 More than 300 reindeer were killed by lightning in southern Norway, officials said Sunday. The lightning strike killed 70 calves.
When on a routine inspection Friday, an official from the Norwegian Nature Inspectorate (NNI) found a number of dead reindeer lying close together on the ground. Officials said that 323 reindeer were confirmed dead. Of all the reindeer killed, five were put down due to their injuries.
"They were lying there dead in a fairly concentrated area. Reindeer are pack animals and are often close together. During a heavy thunderstorm, they may have gathered even closer together out of fear," NNI spokesman Knut Nylend told local media.
NNI employees had to be flown out to the hard-to-reach area Sunday. The carcasses were found in a private hunting area on the Hardangervidda mountain plateau in Telemark.
"We've heard about animals being struck by lightning and killed, but I don't remember hearing about lightning killing animals on this scale before. We don't know if it was one or more lighting strike; that would only be speculation," Nylend said.
Authorities are still unsure of what to do with the carcasses. "We're going to decide soon whether to let nature run its own course or whether we will do something," Kjartan Knutsen, an official from the Norwegian Environment Agency, reportedly said.
© Copyright IBTimes 2023. All rights reserved.