Linsanity Is Dead: The Knicks Will Fall off the Map in the Next Three Weeks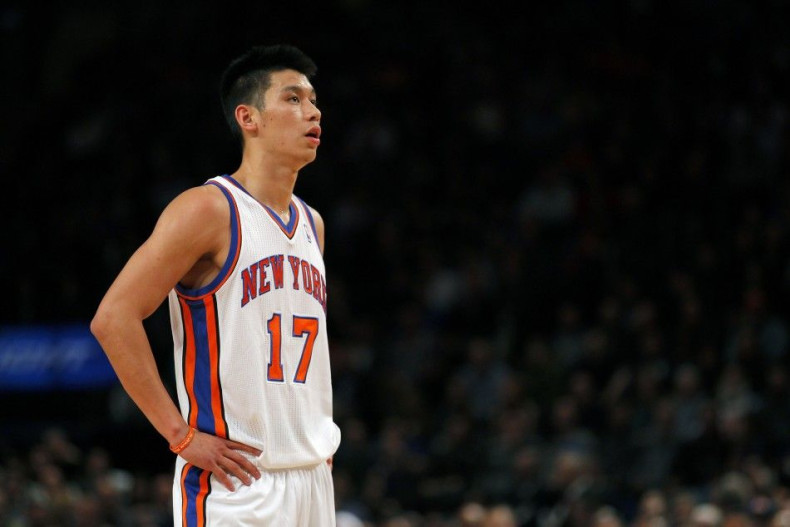 You read it here first: The Linsanity is over.
Knicks point guard and newest NBA megastar Jeremy Lin's meteoric rise to fame is about to come crashing back to earth, much like the Knicks season.
When Lin took over 10 games ago on Feb. 4, the Knicks were 8-15, missing their two best players in Amare Stoudemire and Carmelo Anthony and losers of 10 of their last 12 games.
Lin has ignited an improbable 8-2 stretch that has the Knicks flirting with .500 for the first time since mid-January. But it was a mirage.
With or without Lin, the Knicks were going to be dominant through this stretch of 10 games. They faced some of the worst competition in the NBA over the past two and a half weeks.
In their 10 games, the Knicks saw just two teams with records over .500 (Dallas and Los Angeles), and while they beat both, that is far too small a sample size to determine anything.
Their opponents' combined record is 124-199, good enough for a .383 win percentage. Of the Knicks' last 10 opponents, only Dallas and Los Angeles are likely to make the playoffs, while Minnesota and Utah have a chance but are on the outside right now.
Lin has feasted off of mediocre competition. He has posted 24.6 points, 9.2 assists and 4.1 rebounds per game since becoming a major part of the Knicks lineup; he also has an eye-popping 5.6 turnovers per game.
Lin's turnover numbers would put him first in the league had he been playing all season. Current league leader Russell Westbrook only averages 4.3 per game.
Lin committed a season high nine turnovers when guarded by Greivis Vasquez, hardly a defensive luminary. There were also his eight turnover stink bombs against similarly defensively challenged guards Jose Calderon and Devon Harris.
But things are about to change, and change quickly. The Knicks' next 10 games features seven teams currently in the playoffs, seven teams over .500 and a combined record of 191-129, or .597 percent.
Lin will match up against players like Rajon Rondo and Derrick Rose for the first time in his career, and Rondo especially has a chip on his shoulder about anyone the media perceive as better than him.
The Knicks will face Miami, Chicago, Philadelphia, Atlanta and Boston on the trip, basically all of the top teams in the Eastern Conference, and they have all had time to get a good look at Lin and his teammates.
When the rubber meets the road between two good NBA teams, mistakes are magnified. One missed pass or one unforced error can be the difference between a win and a loss, and Lin and the Knicks don't look ready for that kind of scrutiny yet.
Given the level of competition they are facing and the myriad questions about the Knicks themselves (Can they share the ball? Can they play any defense? What does their rotation look like?), they will be lucky to make it to St. Patrick's Day with their head above water.
The Knicks would need to go 7-5 record over their next 12 games to stay above .500 in mid-march. A much more likely outcome is 5-7 or 4-8, especially since seven of those 12 games are on the road, including a stretch of Boston, Dallas, San Antonio and Milwaukee on the road over the course of six days.
Maybe Lin really is the next big thing in basketball, and maybe he can lead the Knicks through this stretch into the promised land of the NBA Playoffs, but their brutal schedule, combined with the learning process still going on within the team, will probably conspire to kill the Linsanity dead by the time we are all drinking green beer.