Lion Air Fuselage Possibly Located As Search Continues For Black Boxes
Update: 2:31 a.m. EDT — The Indonesian Ministry of Transport has reportedly asked Lion Air's technical director and several other technicians to be "released from duty" as the investigation continued into the crash of its Boeing 737 Max 8 plane on Monday. All 189 people are presumed to be dead.
Original story
The main body of crashed Lion Air jet has been possibly located in the seabed during a massive search effort, Indonesia's military chief said late Tuesday. The Boeing 737 Max 8 plane crashed into the Java Sea on Monday minutes after takeoff from Jakarta, killing all 189 people on board.
"This morning I've been briefed by the head of Search and Rescue Agency about the strong possibility of the location coordinates" of Flight 610, armed forces chief Hadi Tjahjanto reportedly said. "We're going to see it ourselves on location. And hopefully that is the main body of the plane that we've been looking for."
Locating the fuselage of the plane could bring the search effort closer to finding the airplane's flight recorders, which were crucial to the accident investigation. There have been several questions raised as to what happened to the plane leading to its crash in the sea.
Indonesia deployed "pinger locators" to try to locate the plane's blackboxes — the cockpit voice recorder and flight data recorder — at the crash site.
"Yesterday afternoon, the team had heard a ping sound in a location at 35 metres (114 feet) depth," Haryo Satmiko, the deputy chief of the national transport safety panel, told Reuters.
David Soucie, a former safety inspector with the Federal Aviation Administration, told CNN Tuesday some things appeared to be peculiar to him in the minutes leading up to the crash.
"What's most peculiar to me is the fact that they didn't declare an emergency. They just simply said, 'we're going back,'" Soucie said, adding the declaration gives them priority to return to the airport.
"But when I look at the track of the aircraft after that, the aircraft made a very steep dive after that which is not typical of what they would've done," he said. "They would have maintained altitude and made that turn and come back to it."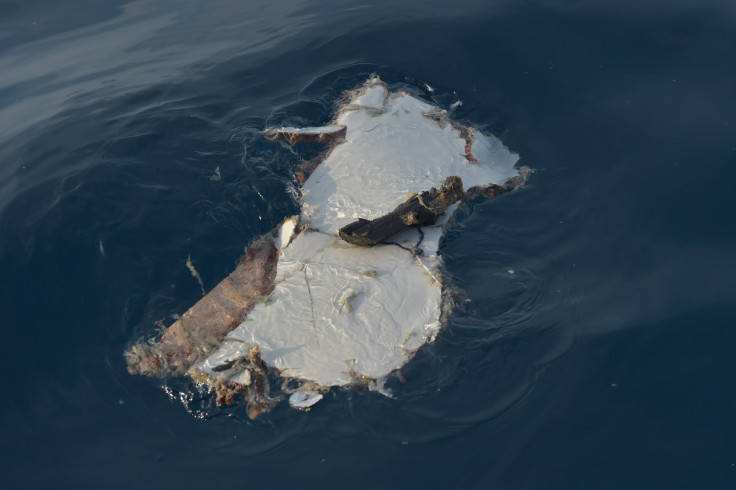 The plane bound for Pangkal Pinang on the Indonesian island of Bangka made a request to air traffic control to return to the airport around 12 miles after takeoff.
Soucie also warned the emergency locator transmitters on the black boxes were somewhat unreliable, and could be undetectable.
"When that aircraft goes down, the first thing you find is those boxes, and if the signal that tells where they are isn't working or is not designed properly, that's a big problem," he said. "It's again more of a systemic problem than it is a particular aircraft."
The disaster has reignited concerns about safety in Indonesia's fast-growing aviation industry, which was recently removed from European Union and U.S. blacklists. In 2007, dozens of Indonesian carriers — including Lion Air — were banned from European airspace following a series of crashes and concerns over falling safety standards.
Boeing Co. experts were expected to arrive in Indonesia on Wednesday and Lion Air has said an "intense" internal investigation was underway in addition to the probe by safety regulators.
Indonesia's Transport Ministry ordered all Boeing 737 MAX 8 planes operated by Lion Air and national carrier Garuda to be inspected. Lion has ordered 50 of the jets, worth an estimated $6.2 billion, and currently operates nine.
© Copyright IBTimes 2023. All rights reserved.
FOLLOW MORE IBT NEWS ON THE BELOW CHANNELS