Lion Air Crash Mystery Continues, Details Emerge About Boeing 737 MAX History
Update: 6:54 a.m. EDT — Indonesian transport minister Budi Karya ordered local airlines Lion Air and Garuda to inspect their Boeing 737 Max aeroplanes. Lion Air is believed to have eight Boeing 737 Max aircraft, while Garuda has one.
"We sent a letter to Lion Air and Garuda yesterday to do their inspection. The results will be handed over to KNKT [acronym for National Transportation Safety Committee of Indonesia] to help with the investigation," Budi told reporters Tuesday. "We understand the pilot made a return to base request. There are things that need clarification. Before we analyse the crew's actions and the possibility of human error, we must first perform an analysis of the plane."
Original story
A day after Indonesian Lion Air Flight 610 crashed into the sea minutes after takeoff from the capital Jakarta, families of those on board the jet are awaiting answers as to what led to the tragedy. Early Tuesday, divers and rescue teams were working to find the remains of the 189 passengers and crew, all believed to be dead.
Search teams are trying to find the flight data recorders and voice cockpit recorder — also known as "black boxes" — that could help authorities figure out what brought down the plane. David Soucie, a former safety inspector with the Federal Aviation Administration, told CNNTuesday some things appear to be peculiar to him in the minutes leading up to the crash.
"What's most peculiar to me is the fact that they didn't declare an emergency. They just simply said, 'we're going back,'" Soucie said, adding the declaration gives them priority to return to the airport.
"But when I look at the track of the aircraft after that, the aircraft made a very steep dive after that which is not typical of what they would've done," he said. "They would have maintained altitude and made that turn and come back to it."
Soucie warned the emergency locator transmitters on the black boxes are somewhat unreliable, and could be undetectable.
"When that aircraft goes down, the first thing you find is those boxes, and if the signal that tells where they are isn't working or is not designed properly, that's a big problem," he said. "It's again more of a systemic problem than it is a particular aircraft."
The plane bound for Pangkal Pinang on the Indonesian island of Bangka made a request to air traffic control to return to the airport around 12 miles after takeoff. Air traffic controllers lost contact with the plane soon after, Yohanes Sirait, spokesman for AirNav Indonesia, the agency that oversees air traffic navigation, told CNN.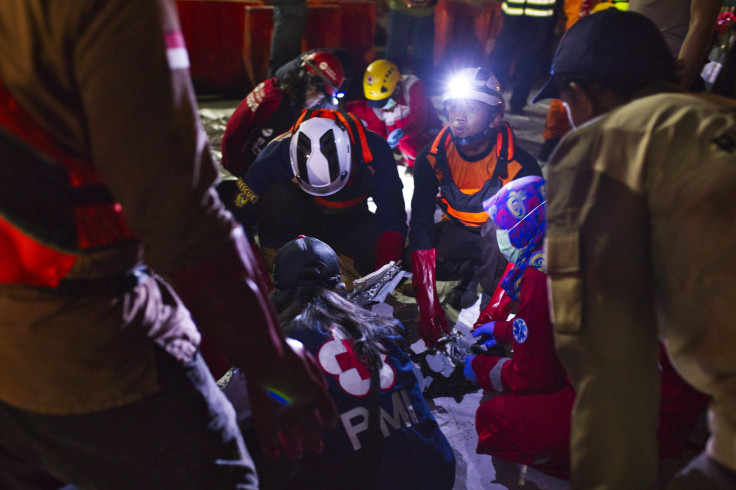 The Boeing 737 MAX 8, one of the plane maker's newest and most-advanced jets, had been temporarily grounded in 2017 over concerns about a manufacturing quality issue inside its new engines.
Jamie Jewell, a spokesperson for CFM, said at the time the company's inspections found "some anomalies in the process" of manufacturing disks for the jet's turbine. At the time, Boeing had more than 3,700 orders for the 737 Max, which has a sticker price of between $112.4 million and $119.2 million.
"The Boeing Company is deeply saddened by the loss of Lion Air Flight JT 610. We extend our heartfelt sympathies to the families and loved ones of those on board," Boeing said in a statement in response to the crash. "Boeing is providing technical assistance at the request and under the direction of government authorities investigating the accident. In accordance with international protocol, all inquiries about this accident investigation must be directed to the investigating authority in charge, the National Transportation Safety Committee of Indonesia."
On Monday, the company's stock plunged 6.6 percent after its new Boeing 737 MAX8 crashed.
Meanwhile, flight-tracking website FlightRadar24 also stated the Lion Air plane flew erratically during a flight the previous evening when it experienced a "technical problem." Lion Air Group chief executive Edward Sirait also said Monday the plane had a technical issue on a previous flight, but that it had been resolved "according to procedure."
The crash of the Lion Air flight was likely to bring renewed scrutiny to the country's flight safety record. In 2007, dozens of Indonesian carriers — including Lion Air — were banned from European airspace following a series of crashes and concerns over falling safety standards.
© Copyright IBTimes 2023. All rights reserved.
FOLLOW MORE IBT NEWS ON THE BELOW CHANNELS