Lion Park Closed After 'Game Of Thrones' Editor Katherine Chappell Mauled By Lioness In South Africa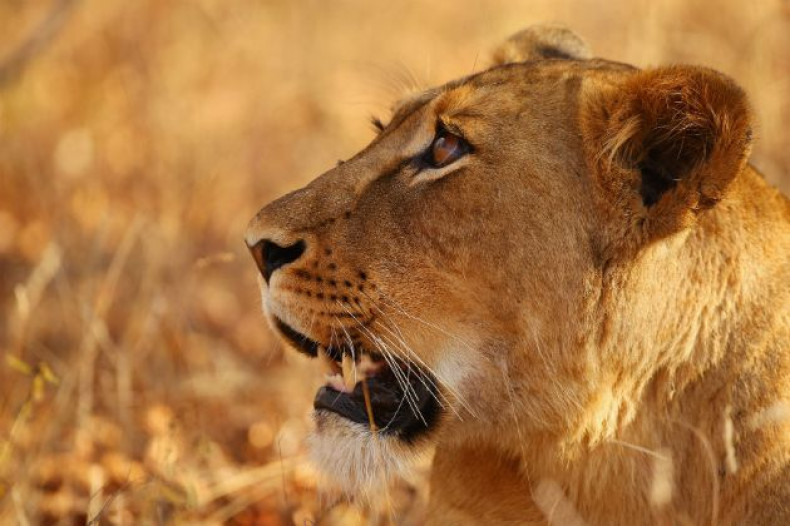 The enclosure at Lion Park in South Africa where a lioness mauled an American tourist last week has been temporarily closed to the public. The lion enclosure was shut while park officials carry out an internal investigation into the brutal attack, which occurred near Johannesburg.
"The internal investigation has not been concluded as yet, but as an interim measure we have decided to close the lion enclosure where the incident took place to the public," the park said in a Facebook post Monday. "This will allow us to let the lioness remain within her pride and for our animal behaviorist to monitor the pride. Once we are satisfied with the report from the animal behaviorist, we will open the enclosure, but only to our guided game drive vehicles."
Following the report from the animal behaviorist, the enclosure will reopen, but only to "guided game drive vehicles," the park added. The other four lion enclosures would remain open to the public for private vehicle or guided tours. Further "precautions" will also be implemented for guests and staff safety due to people not complying with park rules, Lion Park added in the Facebook post.
Katherine Chappell, an American tourist and visual effects editor who had worked on HBO's "Game of Thrones," was attacked and killed by a lioness while visiting Lion Park in the Honeydew area just outside South Africa's capital city on June 1. Chappell, 29, was riding in a vehicle driven by Pierre Potgieter, a tour guide and the owner of Kalabash Tours, when the attack occurred at the enclosure, according to South African wire service News24.
Chappell had lowered her window "on her own accord" to take a photo of a lion pride when a lioness approached from the side, jumped through the open passenger window and bit Chappell, a statement from Kalabash Tours said. Potgieter, 66, tried to save Chappell from the wild animal and in the process suffered a heart attack and physical injuries to his arm.
"Under the circumstances, Mr. Potgieter tried his best to stop the bleeding and save her life," Kalabash Tours said in the statement last week.
An eyewitness in the car behind them told Rapport newspaper that Potgieter had opened his window first. Lion Park has experienced similar incidents in the past, all resulting from open windows, which park officials said is "absolutely forbidden at our park."
"We make it so clear. We put signage up everywhere that people must keep their windows closed," said Lion Park employee Scott Simpson, according to eNews Channel Africa. "We hand them a slip of paper when they enter the park, I really don't understand why people think it's okay to leave windows open."
Lion Park, which sits on 500 acres of land, boasts "guaranteed super close-up views" of lions while still remaining "completely safe," according to its website. The wildlife conservation is home to 80 lions, including rare white lions along with cheetahs, hyenas, jackals, antelope and wild dogs. Pop singer Shakira and other celebrities have visited the popular tourist destination.
© Copyright IBTimes 2022. All rights reserved.