Lionel Messi Aims To Surpass Cristiano Ronaldo In A Special La Liga Record [Video]
Lionel Messi and Ansu Fati scored in Barcelona's 2-0 win over Leganes in La Liga earlier this week. That was Messi's 56th penalty goal in the Spanish league and is drawing closer to arch-rival Cristiano Ronaldo in the penalty record.
Now a Juventus player, Ronaldo, who played for Real Madrid between 2009 and 2018, had converted 61 penalties out of 72 attempts into goals. Messi, who has attempted 58 shots from the penalty spot since his Barcelona debut in 2004, is currently tied with Mexico's Hugo Sánchez on the list of penalty goals. The Real Madrid legend bowed out of the game with 56 La Liga penalty goals.
Next on the list are Barcelona star Ronald Koeman with 45 penalty goals on his La Liga account ahead of Lubo Penev (Valencia, Atlético Madrid, Compos, and Celta), who had scored 44. Next come Dani Ruiz (Athletic Bilbao, 34 goals) and Rafa Marañón (Espanyol, 34 goals). David Villa, who is still active in club soccer but not in Spain, sits in the seventh place having scored a total of 32 goals during his stint with Barca, Atletico Madrid, and Valencia.
Messi and Ronaldo have dominated soccer for over a decade and there have been several debates to find out who the better player of the two is.
In the same match against Leganes at Nou Camp, Messi bagged a special record and in this, he has better numbers compared to Ronaldo. The goal was Messi's 21st in La Liga 2019-20 season and now, he has scored 20+ goals in each of the last 12 seasons.
Ronaldo is just a season away from equaling Messi in this record as he has scored 20+ league goals in 11 out of the last 12 seasons. Unlike Messi, Ronaldo's 11-season record is spread across two different leagues: La Liga and Serie A.
The goal against Leganes also means, Messi now has scored 699 career goals including 629 goals in 720 games for Barcelona and 70 goals in 138 matches for Argentina.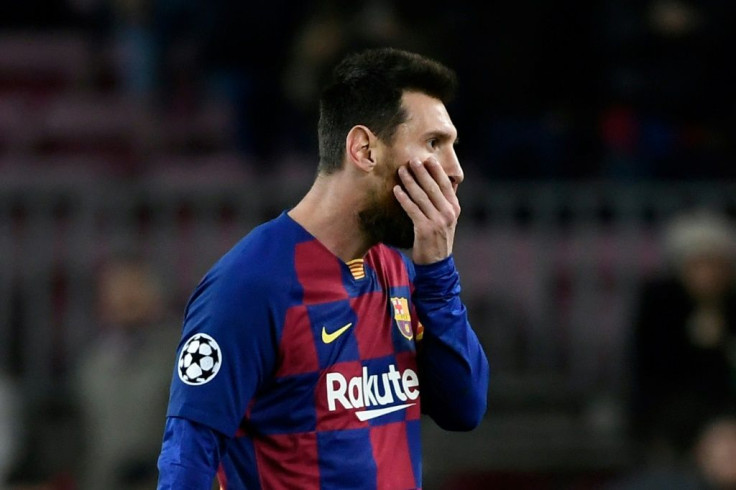 © Copyright IBTimes 2023. All rights reserved.