Lionel Messi Draws Mixed Reactions From Champions League Rivals Over Diego Maradona Comparisons
KEY POINTS
Lionel Messi is being compared to Naples icon Diego Maradona ahead of Napoli match
Napoli's manager hails Messi as greatest player in the world
Napoli captain said Messi is the best but Maradona is sacred
Lionel Messi received different reactions from Barcelona's Champions League rivals due to Diego Maradona comparisons.
Ahead of the Champions League tie with Barcelona at Stadio San Paolo for the opening portion of their knockout fixture, Napoli's manager, Gennaro Gattuso, addressed a few things. In a recent media scrum, Gattuso revealed that the team will try "some things" against Barcelona. This includes trying to limit Messi's overall performance, the Bleacher Report noted.
"We will try some things today and then we'll see," Gattuso said.
Gattuso knows that facing Barcelona is never an easy job. And a big part of it is because of Messi, whom he considers the greatest in a unique way.
"He is the greatest for how he has lived his career. He's an example for the kids to follow, never says anything inappropriate. He does stuff that you only see on the PlayStation, things you can't even imagine. He's been the best ever for years now," Gattuso said of Messi.
Maradona, the soccer legend who famously played for both Barcelona and Napoli during the glory days of his playing career, remains an iconic figure in Naples. Now that Barca is about to play Napoli, an interesting comparison between Messi and Maradona's legacy has been brought up. And according to Napoli captain Lorenzo Insigne, Messi is indeed the best but Maradona is "sacred," Marca reported.
"Currently, Messi is the best player in the world, but I can't compare him to Maradona because for us Neapolitans, Diego is sacred," Insigne explained.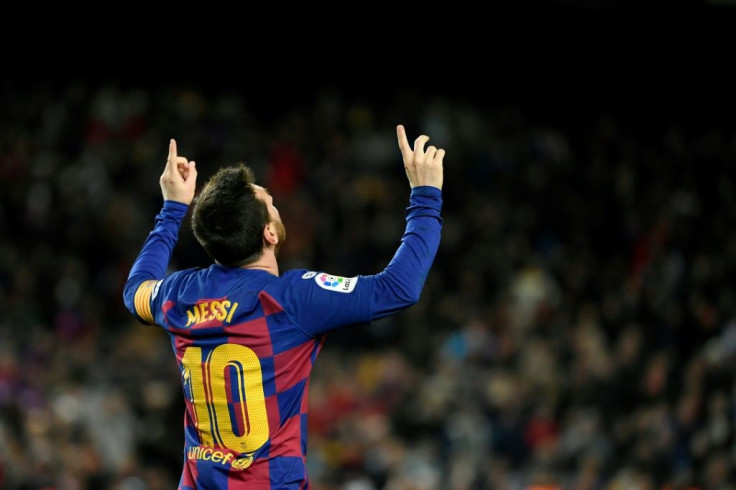 Meanwhile, Barcelona coach Quique Setien has also spoken about his side's Champions League rivals Napoli. Setien is making his debut in the competition and he too, weighed in on the Messi-Maradonia discussion and commented on how Messi would perform in the Maradona era.
According to Setien, he has already seen what Napoli is capable of doing, especially overcoming big rivals. However, he is expecting that Barelona will face the best and extraordinary version of Napoli this time.
When probed on whether Messi would have achieved more starring in the era of compatriot and Napoli legend Maradona, Setien set the record straight and said that "Leo" is different because no other player has prolonged his greatness like he did, Forbes reported.
"Leo is a great footballer, who performs in all matches, and that is the big difference. We have not seen a player who has had the continuity of Leo, who after so many years continues to play as he did against Eibar [where he scored four goals in a 5-0 win on Saturday]," Setien pointed out.
© Copyright IBTimes 2023. All rights reserved.
FOLLOW MORE IBT NEWS ON THE BELOW CHANNELS