David Beckham Could Sign Cristiano Ronaldo, Lionel Messi At Inter Miami, Club Boss Says
KEY POINTS
An MLS club boss revealed David Beckham plans to sign both Cristiano Ronaldo and Lionel Messi
Beckham's connection to Ronaldo and Messi could help in convincing them to sign at Inter Miami
Ronaldo and Messi might not find a deal with European leagues after a few years
An MLS club boss revealed that David Beckham is reportedly planning to sign Cristiano Ronaldo and Lionel Messi at Inter Miami in the future.
Despite being in their 30s, Ronaldo and Messi are still dominating the sport. Even though the Juventus and Barcelona superstars are no longer doing battle in La Liga, their rivalry on an individual level remains as intense as ever. Combining for 11 Ballon d'Or awards and still pushing each other to break countless records, the eternal rivals are yet to be considered close to retirement.
In fact, both Ronaldo and Messi set remarkable records Saturday. Messi surpassed Ronaldo's all-time club hat-tricks records, while "CR7," on the other hand, made a major career landmark after making his 1,000th appearance for club and country, during a Juventus against SPAL match.
Though Ronaldo and Messi will always be remembered for the fierce competition between them, it's always been tempting to imagine the two forwards play alongside one another someday.
Juventus was once reportedly interested in signing Messi to pair with Ronaldo, but it hasn't progressed yet.
Some in soccer think that Ronaldo and Messi might not ink a deal in Europe when they finally reach the graying years of their career. This has led to the idea that the MLS is the most obvious potential destination for both legends. But given the slight age gap between Messi and Ronaldo, it is also possible that they wouldn't enter the league at the same period of time.
However, Major League Soccer's Minnesota United boss Adrian Heath recently shed light on the matter and revealed that Beckham of Inter Miami could possibly land both Ronaldo and Messi in a few years.
Speaking to The Mirror, Heath said that he "keeps hearing there will be a blockbuster signing at some stage – and Ronaldo and Messi are the names he hear most."
"That would be incredible for football in the USA and if anyone has the global profile to make that dream a reality then it has to be David Beckham," Heath pointed out.
The former Everton midfielder added that "it may not happen just yet, but he can see Ronaldo following in the footsteps of Zlatan Ibrahimovic, Wayne Rooney, Steven Gerrard and Frank Lampard playing in the MLS."
Based on what he heard from Beckham's team and the strong connection of the legendary soccer player to Ronaldo and Messi, Heath is convinced that Inter Miami is the only club that can sign both legends.
"For Ronaldo and Messi, the two obvious destinations if they came to the MLS would be Los Angeles and Miami. And, with his links to both players and the plan Beckham and his backers have in place, I can really only see them going to Miami," Heath revealed.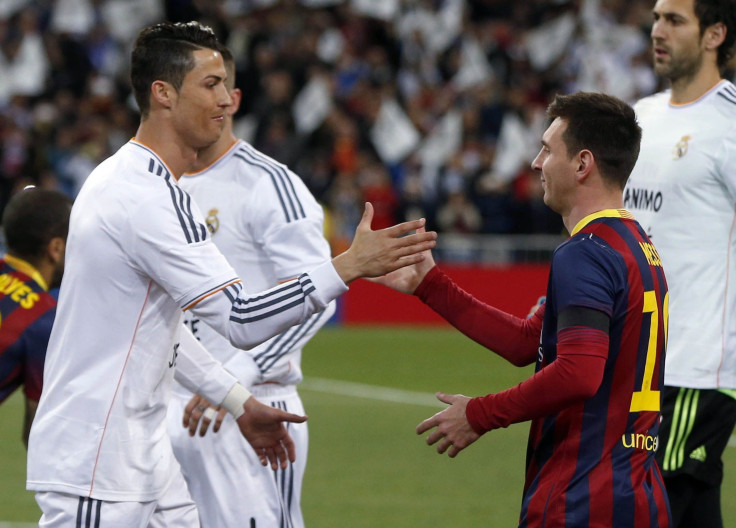 © Copyright IBTimes 2023. All rights reserved.