Lionel Messi Picked By Ex-Barcelona Striker Over Cristiano Ronaldo: 'It's Not Even Close'
KEY POINTS
Lionel Messi is "the best ever" and "it's not even close," says Gary Lineker
Lineker brushes off Cristiano Ronaldo's success in three different major leagues
Lineker played for Barcelona in the late '80s
The hot takes on the eternal debate pitting Lionel Messi against Cristiano Ronaldo are piling up at an exponential rate as both soccer legends approach the twilight zones of their careers. But for ex-professional footballer Gary Lineker, knowing who is better than the other should not even be up for discussion. For him, the Argentine star is "the best ever" and "it's not even close."
In an article for BBC Sport, Lineker, who used to play for Barcelona in the late '80s, hailed Camp Nou's present star captain, who he said is miles ahead of his Portuguese arch-rival in terms of success and accomplishments.
"People get very tribal in all sorts of ways in life, and Messi versus Ronaldo is one of them," said Lineker. "Often the choice seems to come down to whether you support Barcelona, Real Madrid, Juventus or whoever, which is fine - I understand that.
"I am a huge fan of Ronaldo too, but if you're talking about the best player ever, there shouldn't even be a debate that it is Messi. That's just my opinion, but it's not even close for me."
Brushing off the usual premise citing Ronaldo as the better player due to his success in three different major leagues, Lineker went on the counter as he highlighted Messi's unparalleled consistency on the field instead.
"Messi has obviously played in some great teams during his time there but, whoever has been alongside him, his amazing numbers have carried on exactly the same," the 59-year-old continued.
"He has proved the doubters wrong, time, and time again. Even for the past couple of seasons, when the Barca team has not been anything like as strong as it was in the past, his contribution has not dipped. In fact, they have been a real mess without him.
"It's rare for any player to stay with one club now, in the way Messi has with Barcelona, let alone someone who moved there from a different country like he did when he left Argentina for Spain, aged 13."
Lineker spent three years at Camp Nou where he appeared in 128 games and scored 48 total goals. Shortly after his retirement in the '90s, the former English pro-footballer has found his niche in the media industry and has since worked for BBC, Al Jazeera Sports, Eredivisie Live, NBC Sports Network, and BT Sports.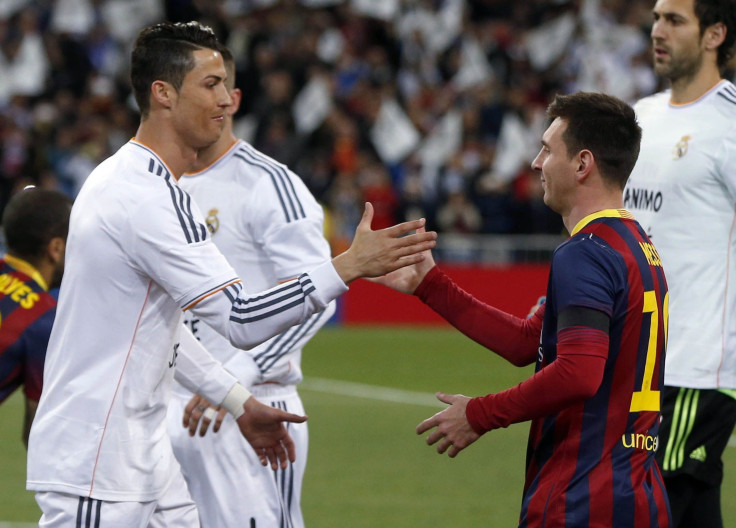 © Copyright IBTimes 2023. All rights reserved.