Lionel Messi Predicted To Struggle In Role Under Ronald Koeman
KEY POINTS
Lionel Messi is back in training with Barcelona following a fuss on his demanded exit from Camp Nou
Messi may not thrive under Ronald Koeman's system
Koeman seemed to take a swipe at Messi, saying the privileges of players in Barca are over
Lionel Messi's first day back in Barcelona training is off to an abysmal start with continuing speculation that the Argentine superstar is hardly thrilled on playing under Ronald Koeman's watch for the first time.
It's needless to say that Messi is staying at Camp Nou against his will and his relatively cold connection with Koeman is likely to affect Barca's bid to keep him beyond 2021.
To make things worse, it is being feared that the woeful atmosphere within the team may not be settled anytime soon as Messi is predicted to not blossom in his role under the new coach.
"(Koeman) will employ Lionel Messi in a free-roaming role wherein the onus would be on him to do everything, from pressing and winning the ball back to creating and finishing off the chances," an Everything Barca report stated.
"Messi has flourished in a similar role under Pep Guardiola and Luis Enrique, but the squads back in those days were a lot different as compared to the current one. Therefore, it may not be the best of choices for the Dutchman to play the Argentina international in a role like this one with the players around him in mind."
Koeman, who was tapped to replace Quique Setien in August, is said to be determined in imposing his authority on the Catalans, even if it would cost him a harmonious relationship with Messi.
In an article from Ole, as published by Diario Gol, the Dutch coach appeared to take a swipe at the six-time Ballon d'Or winner as he was quoted:
"The privileges in the squad are over, you have to do everything for the team. I'm going to be inflexible, you have to think about the team."
Albeit implied, it is believed that the statement was directed towards Messi, who has spent 20 years with the Spanish giants and has earned his stature as the most influential figure in the club.
The lack of affinity is so evident that both are said to be not on speaking terms despite having their paths already crossed.
In an exclusive interview with Goal published on Sept. 4, Messi broke his silence and revealed his desire to leave the Blaugrana. A dispute from Josep Maria Bartomeu regarding the cost of the transfer, however, stalled the plans of the Argentine legend, who is now forced to stay for at least one more year.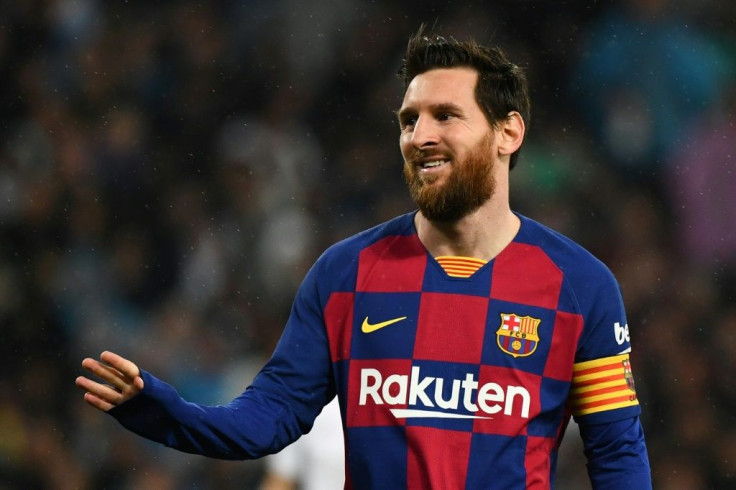 © Copyright IBTimes 2023. All rights reserved.