Lionel Messi Reveals Detailed Ultimatum To Barcelona, Underlines Demand To Dismiss Quique Setien
KEY POINTS
Lionel Messi could not hide his frustration as Barcelona suffers setback in La Liga
Messi has reportedly issued an ultimatum to Barcelona
Messi allegedly wants five players and Quique Setien out of Camp Nou
In the aftermath of Barcelona's forgettable La Liga setback, Lionel Messi is obviously not one to hold back his frustration. As things go from bad to worse, the club's star captain has issued a warning and hinted on a possible exit in 2021, prompting him to serve an ultimatum to Barca's management.
According to Diaro GOL, Messi specifically wants five players out of Camp Nou, namely, Ousmane Dembele, Philippe Coutinho, Samuel Umtiti, Nelson Semedo, and Junior Firpo.
The six-time Ballon d'Or winner rued the lack of impact from the said footballers while exhausting a huge chuck of Barca's wages expense. That reason is valid considering the Spanish club's hapless showing since returning from the break. But more than that, Messi's demand to sack these players could be aimed at a more desired end goal: to collect enough funds to sign Lautaro Martinez and Neymar.
"The Argentine would have asked for the departure of several players who he believes have yielded less than what was expected of them. Ousmane Dembéle, Philippe Coutinho, Nelson Semedo, Junior Firpo, and Samuel Umtiti would be the ones indicated by Messi," the report read.
"On the high side, he hopes that if those exits are met, it will be possible to get well for the signings of Neymar and Lautaro Martínez."
To complete the terms, finally, Messi has reportedly kept his wish to send Quique Setien out from his post.
The year was as a tough-luck season, to say the least, for the Catalans. With Messi's supporting cast underperforming, not being able to establish a sound connection with the coach certainly did not help.
Since getting appointed to manage the Blaugrana, Setien has struggled to be on the same page with his players, most especially with Messi, who prefers former teammate Xavi Hernandez to take on the coaching job. Unfortunately, his hopes appear to be too far-fetched.
"Since Quique Setien does not make the captain's plans next season, the Argentine forward has shortlisted former Barca man, Xavi Hernandez, however, the Spaniard has already signed a contract extension with Al-Sadd and it seems highly unlikely that Xavi would breach his contract," Ranoveer Neogi of Everything Barca wrote.
"Nonetheless, this is the ultimatum that Messi has put forward as a take or leave it offer. The captain certainly wants the best for Barca, however, if changes positive changes are not made then Messi will walk out in 2021."
Barcelona has just yielded the La Liga title to archrivals Real Madrid and will focus on the Champions League next. As the time ticks for his speculated departure, Messi is expected to be more vocal about his demands that would shape the future at Camp Nou.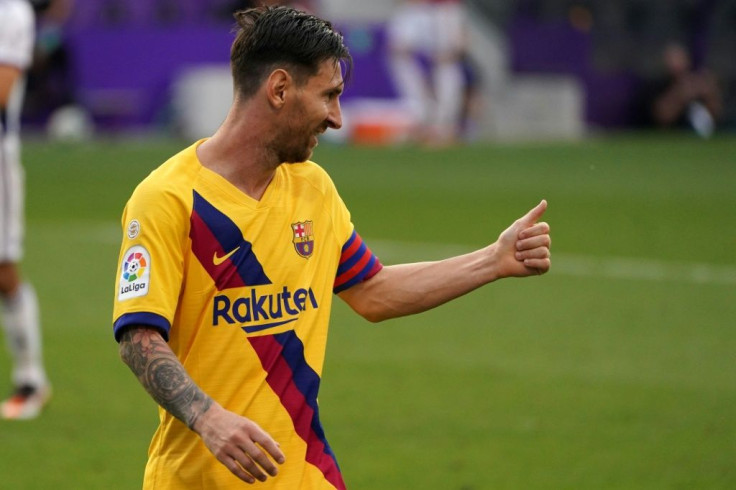 © Copyright IBTimes 2023. All rights reserved.