Lionel Messi's New Barcelona Co-Star Wants To Be Like Andres Iniesta
KEY POINTS
Barcelona found a great Lionel Messi partner in Pedri
Pedri has been mimicking Andres Iniesta's game
Some Barca players recognize the chemistry between Messi and the 18-year-old
Before being touted as Lionel Messi's new partner in Barcelona, Pedri has been sure about who he wants to be on the pitch.
Shortly after his arrival at Camp Nou, Barcelona manager Ronald Koeman boldly spearheaded the Catalan club's aim to form a younger and rawer squad.
Along with Ansu Fati, Riqui Puig and Francisco Trincao, Pedri was welcomed by Barca into the senior team this season.
It didn't take long for Pedri to gel with Messi on the field, having been instrumental in two the Argentine's 12 goals in the current campaign.
Many are thrilled about Pedri's future as he is expected to make a name for himself soon. However, the 18-year-old admitted that he vows to mimic the overall playing style of one of Barcelona all-time greats, Andres Iniesta.
"I always loved [Andres] Iniesta and his way of playing soccer, because of how he was both on and off the field," Pedri told the Associated Press in a recent video call interview. "He has been my reference and I have tried to model myself on him."
"The truth is that something must have stuck," he added. "I think I have seen all the videos of (Iniesta) on YouTube. I never missed a game of his, so I guess some of it wears off."
Like Iniesta, Pedri is also magnificent with both feet. Even more interesting, his ability to complete a pass, especially the no-look flicks to Messi, even in tight spaces also resembles that of the Barca legend.
According to the Spaniard, he could've perfected it over time, but whenever he shares the pitch with "Leo," great things seem to just happen naturally.
"Maybe that is something I learned from Andrés, but the truth is that these are things that just happen on the field," the former Las Palmas star admitted. "If suddenly you hear Leo [Messi], you know you have give him the ball because he will create danger and end up scoring like always."
Thus far, Pedri has been the most successful big-money signing in recent times.
Other Barcelona players are starting to recognize the newly-formed Messi-Pedri chemistry.
In fact, Barca center-back Clement Lenglet once acknowledged the pair saying, "They are two good players, and good players understand each other well. Pedri plays with his head, thinks faster than the rest and has a good connection with Messi because he's also intelligent."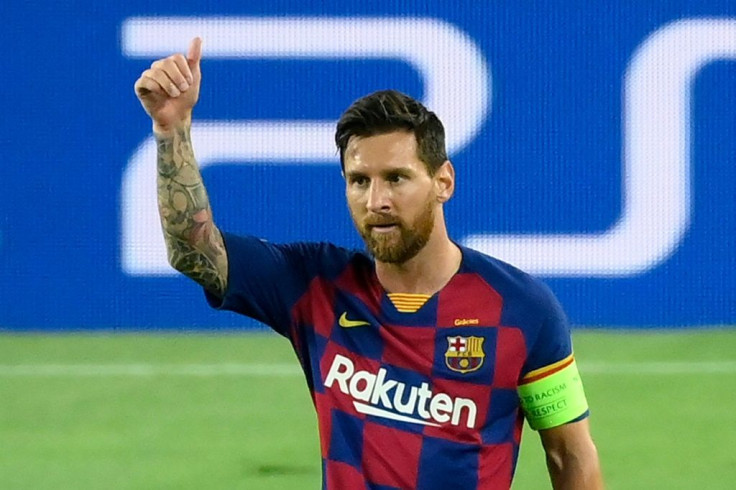 © Copyright IBTimes 2023. All rights reserved.