Lions and Eagles swap running backs Harrison and Brown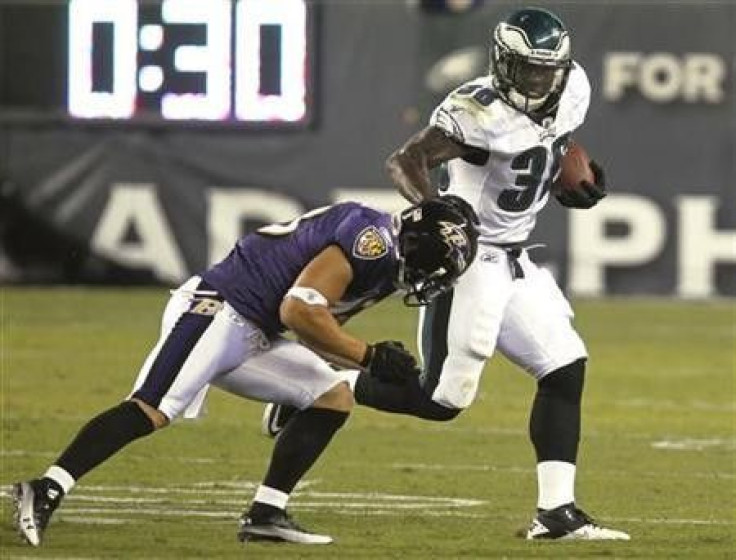 The Philadelphia Eagles and Detroit Lions swapped running backs at the National Football League trade deadline on Tuesday with Ronnie Brown headed to the Motor City for Jerome Harrison.
Philadelphia also received an undisclosed 2013 draft pick in the deal, the Eagles said in a statement.
Taken with the second overall pick by the Miami Dolphins in the 2005 draft, Brown provides the Lions with some insurance at running back with Jahvid Best questionable for Sunday's game against the Atlanta Falcons after sustaining a concussion in a loss to San Francisco last weekend.
Brown has rushed for 4,853 yards and 36 touchdowns in seven seasons but saw little action in Philadelphia getting just 13 carries for 38 yards in six games this season.
It marks the second time in as many seasons that Harrison has been shipped to Philadelphia in a mid-season deal.
After four seasons in Cleveland, Harrison was dealt to Philadelphia last season and this year signed with the Lions where he had 14 carries for 41 yards.
© Copyright Thomson Reuters 2023. All rights reserved.