LIV Golf: Donald Trump, Charles Barkley, 'The Bachelor' Host Play In Tournament
One day before his course hosts an event for the controversial LIV Golf International Series, former President Donald Trump is playing alongside some of the league's top players. Trump and other celebrities are part of the LIV Golf Bedminster pro-am in New Jersey Thursday.
The third LIV Golf tournament of the year will take place at Trump National Golf Club Bedminster from Friday through Sunday. The amateurs playing in Thursday's pro-am include Trump, Charles Barkley and former host of "The Bachelor" Chris Harrison.
Donald Trump and his son, Eric Trump, have been paired with Dustin Johnson and Bryson DeChambeau. Johnson and DeChambeau were among the biggest stars on the PGA Tour before leaving to join the new league, which is backed by the Public Investment Fund of Saudi Arabia.
Players who have signed with LIV Golf continue to receive criticism because of Saudi Arabia's human rights violations. Saudi Arabia's Crown Prince Mohammed bin Salman is suspected to have ordered the killing of Washington Post journalist Jamal Khashoggi during Trump's presidency.
Speaking to The Wall Street Journal, Trump has acknowledged that LIV Golf has already been a major success for the Saudi Arabian government.
"I think LIV has been a great thing for Saudi Arabia, for the image of Saudi Arabia," Trump said. "I think it's going to be an incredible investment from that standpoint, and that's more valuable than lots of other things because you can't buy that — even with billions of dollars."
Barkley's involvement with LIV Golf could go beyond Thursday's pro-am. The NBA Hall of Famer and TNT analyst has been in talks with the tour about potentially signing on to become one of their broadcasters.
"I think he thinks they are going to get a TV deal," Barkley told The New York Post. "I'm pretty sure they are going to get a TV deal also. Somebody is going to step forward at some point.
"I think it is kind of a smorgasbord of different things, to be honest with you. I don't think it is one thing in particular, but I think the main thing is using my personality."
Barkley said the criticism toward LIV Golf is "selective outrage," though he admitted that it would take an enormous offer for him to joining the new league.
"I told [LIV CEO Greg Norman]," Barkley said. "'Listen, they are making up words, like 'blood money' and 'sports washing.' I said, 'We have all taken 'blood money' and we all have 'sports washed' something so I don't like those words, to be honest with you.'
"If you are in pro sports, you are taking some type of money from not a great cause."
Pro Football Hall of Fame linebackers Lawrence Taylor and Brian Urlacher, along with Caitlyn Jenner, are also part of the LIV Bedminster pro-am.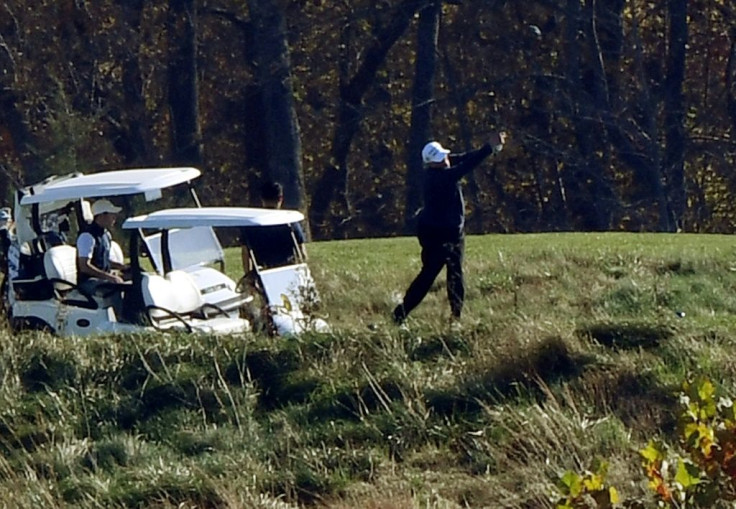 © Copyright IBTimes 2023. All rights reserved.