Liverpool Transfer: Ex-Chelsea Striker Shockingly Admits He'd Be Happy To 'Play For' Klopp, Reds
KEY POINTS
Olivier Giroud played for Chelsea and Arsenal before joining AC Milan
Giroud admires Liverpool and its manager Jurgen Klopp
The Frenchman wants to win and score as many goals as he can
Olivier Giroud has played for various clubs, but his desire to win has not changed one bit.
Despite the fact that Giroud managed to score seven goals in his 13 English Premier League appearances against Liverpool, the Reds have never explored making a swoop for him. However, the feeling isn't mutual as the veteran striker shockingly admitted that he is open to playing for the Merseyside outfit.
According to Giroud, no player would turn down an opportunity to join a club like Liverpool given it has "amazing fans" and "a great manager" in Jurgen Klopp.
"Well, them [reaching out] to me? I don't think so, but I have to say that Liverpool have an amazing stadium and amazing fans. What player wouldn't want to play for them?" Giroud recently said on "Graham Hunter's The Big Interview" podcast.
"They became European Champions League winners, they won the league and they have a great manager," he added.
Prior to joining Chelsea in 2017, Giroud was one of Arsenal's most productive goal scorers. In six seasons with the Gunners, the Frenchman tallied a total of 96 goals to his name. But apart from a thirst for scoring goals, Giroud also wants to win, and this led him to Chelsea.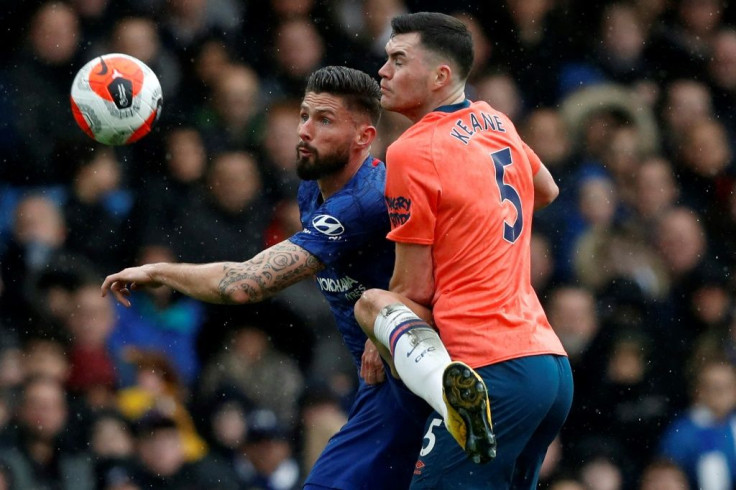 At the time, Jose Mourinho's Tottenham Hotspur was also keen on securing Giroud's services. Lifting the lid on his decision to pick Chelsea over the Spurs, the 35-year-old revealed that aside from not being impressed with Tottenham's project, he figured it wouldn't feel right playing for Arsenal's ultimate rivals.
"Tottenham was there, but to be honest, it was not a clear option because the race for the Premier League top four made it difficult for anything to happen," the four-time FA Cup winner told Mirror Sport last month.
"But also in my heart, as a proper ex-Gunner, and as we always say: 'Once a Gunner, always a Gunner.' It would have been very weird to have played Tottenham," he pointed out. "That's why it didn't happen."
Giroud officially joined Serie A side AC Milan this summer. So far, he has already hit the back of the net four times for the Rossoneri in 11 matches across all competitions.
Upon joining Milan, Giroud stated that his mentality remains the same, stressing, "My ambition is to win some trophies. That's why I am playing football. I am a competitor and I want to win again and again."
© Copyright IBTimes 2023. All rights reserved.