Man United Rumors: Red Devils Eyeing Another French Midfield Star Amid Pogba Woes – Report
KEY POINTS
Manchester United has yet to secure a contract extension deal with Paul Pogba
The Red Devils are now tailing Pogba's compatriot Aurelien Tchouameni, according to reports
Tchouameni is unfazed by the transfer rumors regularly linking him to United
A French midfielder has captured the attention of top European clubs, including Manchester United, but they would need to fork over a hefty amount to get his signature, according to a new report.
The season is far from over, but Manchester United is already being linked to several transfers. The club is currently figuring out how to end its losing streak, but apart from it, Ole Gunnar Solskjaer's side is also still dealing with Paul Pogba's contract renewal dilemma.
Rumors are also swirling that Manchester United is competing with other clubs for Pogba's compatriot, AS Monaco midfield star Aurelien Tchouameni, Italian news outlet Tuttosport reported via Manchester Evening News.
Discussions have not taken place yet between Manchester United and AS Monaco, but the Red Devils have been told that they need to pay somewhere between €45 million to €50 million ($45.7 million to $51.5 million) to stand any chance of signing Tchouameni, the report said. International Business Times could not independently verify this information.
The Ligue 1 side will "refuse any offer below" this figure, according to the outlet.
Tchouameni has been one of the most coveted players in the sport in recent times. His fine form has not gone unnoticed as big-name clubs such as Chelsea, Liverpool, Real Madrid and Juventus are also believed to be keeping tabs on his situation, Tuttosport reported.
However, the media has been more enamored with his constant transfer link-up with Manchester United, something that Tchouameni himself is not thinking about at the moment.
"I remember I was in Paris, after the Nations League," Tchouameni told French outlet L'Equipe of the Manchester United rumors. "I woke up and my phone had blown up. My father called me, we talked about everything and he told me that I was on the front page of Marca. I went on Twitter and saw for myself."
"I told him it was cool, but what does it actually matter? It doesn't," he continued. "The front page of Marca will not define me or allow me to perform well in matches. It's not real life, but it is the media world, the football business."
Tchouameni added, "They talk about me today but tomorrow, they'll be talking about another. In the dressing room, they put the cover up and laughed 'Oh, you're leaving us already?' It's flattering, but I don't wake up in the morning thinking about it."
Pogba, on the other hand, is still keen on renewing his contract with Manchester United. However, the World Cup winner is "demanding" that his new terms exceed that of Cristiano Ronaldo to become the English Premier League's highest-paid player, BBC Sport reported.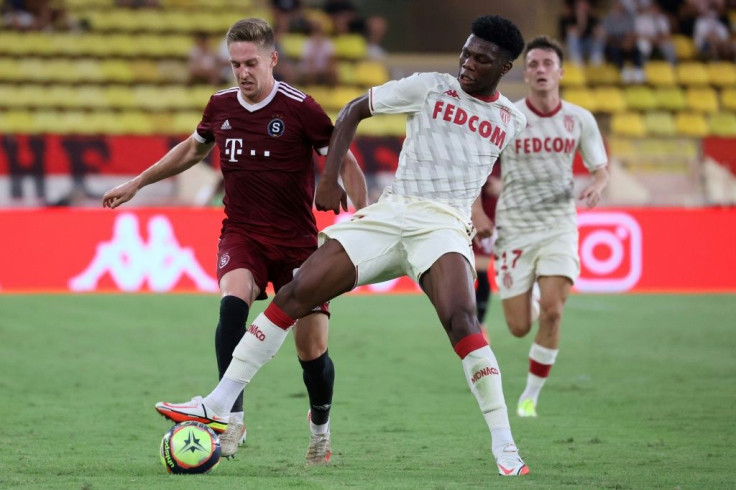 © Copyright IBTimes 2023. All rights reserved.