At Long Last, Syrian Opposition Groups Form New Coalition Not Dominated By SNC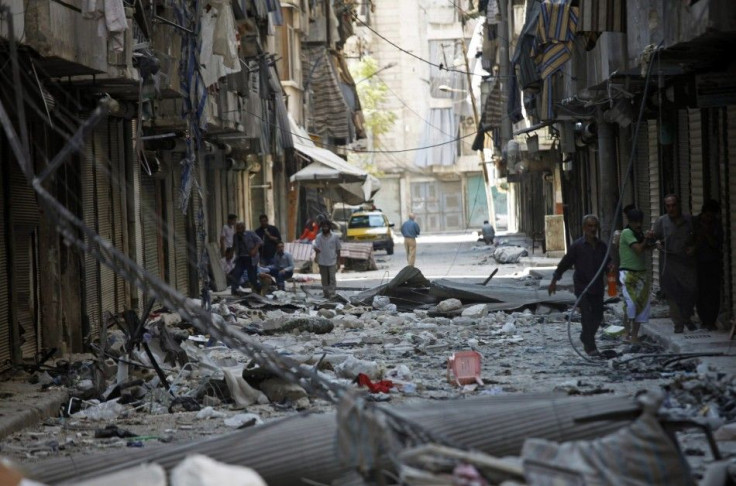 Syrian opposition activists in exile agreed Sunday to form a new coalition after a week of intense discussions in Doha, Qatar.
Details on the composition of the new organization, called the Syrian National Coalition for Opposition and Revolutionary Forces, have yet to be finalized. But the group is to be more inclusive – and more connected to events on the ground in Syria – than the Syrian National Council, an Istanbul-based group that has so far been the pre-eminent international representative of the Syrian opposition.
The new coalition will include Sunni, Shiite and Alawite Muslims, Christians, military commanders, women and ethnic minorities. It will endeavor not only to help guide the opposition and liaison with international powers, but also to form an interim government that could help stabilize the war-torn country once Syrian President Bashar al-Assad is ousted.
The gathering began Nov. 4, and immediate clashes were evident. The SNC sought to maintain control over the opposition movement, arguing that it was there first.
"The SNC is older than this initiative or any other initiative, and it has a deep political and regional structure," said SNC Chief George Sabra, according to the New York Times.
But other activists and many members of the international community, including U.S. Secretary of State Hillary Clinton, have argued that the SNC suffers from infighting and had grown woefully out of touch with events on the ground in Syria.
Those early disagreements at the Doha meeting raised doubts about the potential for reconciliation, recalling similar clashes that took place at a conference in Cairo this summer. The SNC had refused to yield authority, and scuffles at the meeting even erupted into a fistfight.
Marathon discussions on Saturday and Sunday seemed in danger of coming to a similarly ignoble end, with the SNC resisting proposals for a 55 to 60-member coalition that would include only 14 SNC members. But early reports indicate this plan was eventually accepted.
"The SNC agreed only under pressure. They only want to monopolize representing the revolution," said one anonymous source to Reuters. "They were given a deadline of 10 a.m. [Sunday] to either come join or risk it being announced without them."
More details are expected as the deal is formalized by a series of signed agreements beginning Sunday evening.
Now that the exiled Syrian opposition has made progress, members will attempt to forge a closer connection with opposition fighters on the ground. But that will also present major challenges, since rebel militias still suffer organizational problems of their own.
The fighters, loosely organized under the banner of the Free Syrian Army, have been sporadically winning and losing pieces of territory over the past 20 months. The costs of the struggle are mounting; according to the London-based Syrian Observatory for Human Rights, more than 38,000 people have lost their lives so far -- many of them civilians.
Rebel forces have called for international assistance, and several countries have responded with humanitarian aid. But the militias' fragmentation has been cited as a major reason for Western powers' refusal to officer military assistance. Another threat is Sunni Islamist extremists' continuing infiltration of the rebel movement, which turns the political conflict into an increasingly sectarian one.
Sunni-ruled Gulf States like Qatar and Saudi Arabia, on the other hand, have sent weapons directly to rebel fighters.
In Syria, the death toll is rising with every passing day. The latest major clash took place in Ras al-Ain, just near the Turkish border. The village was taken by rebel fighters this week, but regime forces moved in on Sunday with tanks and helicopters to bombard the area.
The fighting spurred an exodus of another 9,000 Syrians into Turkey, according to Reuters. But refugee camps there are already struggling to accommodate the overflow of Syrians. Already, Turkey has taken in about 120,000 men, women and children desperate to escape from Syria.
Other neighboring countries – Jordan, Lebanon, Iraq and Israel – are also struggling to deal with the Syrian conflict that has already effected widespread instability across the region.
The new Syrian National Coalition for Opposition and Revolutionary Forces hopes to become a driving force in finally bringing the bloody rebellion to a close, but can only do so after surmounting pervasive internal problems of its own.
FOR FREE to continue reading
✔️ Unlock the full content of International Business Times UK for free
offer available for a limited time only
✔️ Easily manage your Newsletters subscriptions and save your favourite articles
✔️ No payment method required
Already have an account?
Log in
© Copyright IBTimes 2023. All rights reserved.