Longshoremen's Strike Of East And Gulf Coasts Averted After Container Royalty Payments Issue Resolved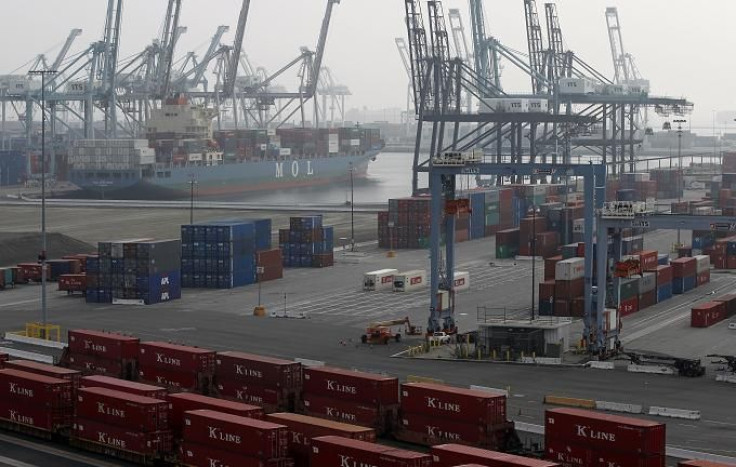 A major threat to the U.S. economy has been averted as the International Longshoremen's Assocation (ILA) and an alliance of shippers and port operators settled in principle the most contentious issue delaying a resolution of contract talks. The parties also extended negotiations by 30 days.
Absent the extension announced late Thursday by federal mediators, it was widely expected that a dockworkers strike would begin Sunday, one day after the existing contract expired. Such a work stoppage would have shut 14 major ports from Massachusetts to Texas and hit retailers and manufacturers that depend on imports.
Federal mediators said late Thursday that the ILA and the U.S. Maritime Alliance reached an agreement in principle, subject to achieving an overall collective bargaining agreement, on the contentious issue of container royalty payment, federal mediators said.
Container royalty payments, which are made to ILA members and based on the weight of containers, aim to compensate workers whose labor becomes unnecessary because shippers use containers. Port operators and shipping companies want to cap the royalties at last year's levels to stay competitive. They believe the royalties have become a huge expense unrelated to their original purpose and amount to a bonus averaging $15,500 a year for East Coast workers already earning more than $50 an hour. The ILA says the payments are an important supplemental wage, not a bonus.
Scot Beckenbaugh, Deputy Director for Mediation Services, did not disclose details of the settlement of the container royalty payment issue but sounded an upbeat note.
"What I can report is that the agreement on this important subject represents a major positive step toward achieving an overall collective bargaining agreement," he said late Thursday in a statement. "While some significant issues remain in contention, I am cautiously optimistic that they can be resolved in the upcoming 30-day extension period."
Retailers, many of whom had developed contingency plans in the case of a strike, welcomed the breakthrough.
"A coast-wide port shutdown is not an option," National Retail Federation President and CEO Matthew Shay said Friday in a statement. "It would have severe economic ramifications for the local, national and even global economies and wreak havoc on the supply chain.
"Following the devastation of Hurricane Sandy and the recent eight-day port strike in Los Angeles and Long Beach, this extension is a welcomed sign to the entire supply chain community – from manufacturers to retailers – that the two sides understand the risks of a shutdown and are listening to the concerns of the shipping community."
A work stoppage by the ILA's 14,500 members would have devastating effects on the U.S. economy, halting 40 percent of the nation's container traffic and shutting down the third and fourth largest ports, New York/New Jersey and Savannah, Ga.
The Port Authority of New York and New Jersey said a seven-day strike that idled New York City-area ports would cost the region about $253 million.
Last year facilities under the oversight of the Port Authority of New York and New Jersey handled cargo valued at $208 billion. Port authority facilities comprise the largest on the East Coast and are the second largest to handle manufactured goods from China.
On Dec. 18 talks that had been going on since last spring broke down. Shortly thereafter ILA delegates voted to authorize their president, Harold J. Daggett, to call a strike beginning Sunday, Dec. 30, if bargaining does not produce a new contract by the time the current contract expires on Saturday, Dec. 29.
Last week federal mediators asked the union and the shippers to extend their contract for a month to allow time for further talks, but it was not clear as of Thursday whether both parties would agree to an extension.
A strike, which could still occur after the new Jan. 28, 2013, deadline, would halt cargo shipments on the East and Gulf coasts, though shipments of vegetables and fruit, mail, non-containerized cargo and military equipment would be exempted, as would tourist ship activity.
© Copyright IBTimes 2023. All rights reserved.