Longtime Fear Of Iranian Clandestine Nuclear Program Could Lead To Extension In Talks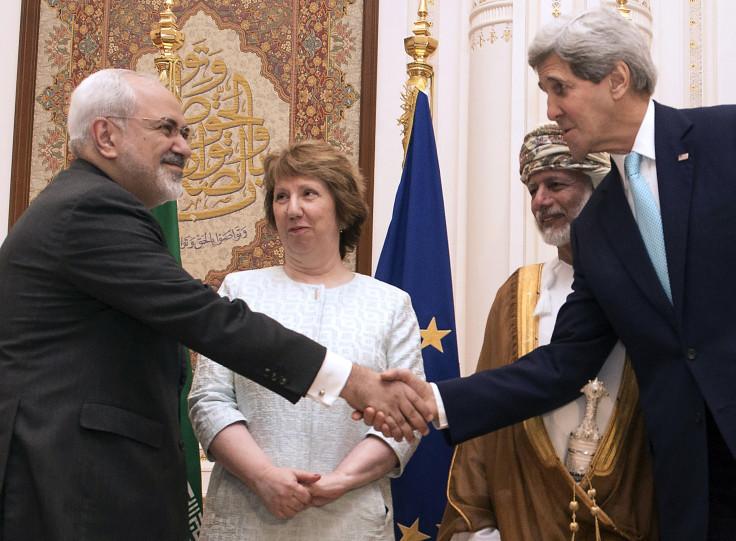 At the end of October, Iranian state news outlets reported that the country's intelligence services arrested two men suspected of being foreign spies in the southern province of Bushehr -- the hub of Iran's nuclear power and the home to its first-ever nuclear plant. The arrests raised questions about just how far the international community has gone recently to keep tabs on Iran's uranium enrichment capabilities, which could, under certain circumstances, allow it to create a nuclear weapon.
"Some agents who intended to carry out surveillance and intelligence gathering for foreigners have been arrested," Intelligence Minister Mahmoud Alawi told Fars News Agency in October.
For years, members of the international community have tried to find out if Iran has a clandestine program that is developing a nuclear weapon, but have been unable to turn up any concrete evidence. Today, it is still largely unknown whether Iran is building, or has already built, a weapon that could potentially target the West -- a notion that continuously frustrates those in the p5+1 -- the United States, Russia, China, United Kingdom and France, plus Germany -- and is causing them to question Iran's motives in the ongoing nuclear talks that are set to end Monday.
The question of whether Iran is using its nuclear material for military purposes under a clandestine program has become the focus of the discussions, but according to the original framework, the P5+1 was never supposed to concentrate on the aspect of nuclear weaponization.
The parties to the nuclear talks, the P5+1 and Iran, are currently operating under an agreement known as the Joint Plan of Action. The JPOA called for a temporary freeze of parts of Iran's nuclear program in exchange for reduced economic sanctions. The deal was signed in November 2013, and the implementation of the agreement began in January 2014. It was supposed to end in July with a final deal on the future of Iranian sanctions, but that term has been extended until Nov. 24.
The investigation into Iran's nuclear weaponization was supposed to be left up to the International Atomic Energy Agency investigation. The IAEA and Iranian deal is part of a separate agreement that was part of a Framework for Cooperation, signed by both parties in November 2013.
But the two Iranian nuclear-focused undertakings are converging, each one influencing the others' outcome. In particular, Robert Kelley, a fellow at the Stockholm International Peace Research Institute and a former Iraqi nuclear weapons investigator for the International Atomic Energy Agency, said the IAEA investigation, which focuses more on the clandestine nature of Iran's nuclear activity and its possible weaponization, is influencing the JPOA talks that are set to end Monday.
"They are almost completely disconnected," Kelley said.
Under the JPOA agreement, "Iran has agreed to do things far beyond what any other country would do, like give access to centrifuge places on a daily basis," Kelley said. "Iran has bent over backward. They have exceeded expectations."
In recent weeks, the IAEA, along with other U.S. officials in the State Department, have claimed that Iran has not provided enough information or access into its nuclear facilities for the organization to complete its investigation.
"The IAEA has not said they have nuclear weapons. What we have said is that Iran has to clarify these issues. In other words, Iran has a case to answer," said Yukiya Amano, director general of the IAEA, at an event in Washington earlier this month. "I talked to President Rouhani [and] Iran is willing to accelerate the process of the clarification of the... issue. For now the progress is limited."
But Kelley said that even under the IAEA, Iran has cooperated and offered access. "They say they have answered all the [IAEA's] questions. It's kind of a he-said-she-said thing," Kelley said, adding that the IAEA is currently trying to get access to a nuclear facility that was never written into the original agreement drafted and signed in 2013.
In his book "Manufactured Crisis: The Untold Story of the Iran Nuclear Scare," Gareth Porter said that the IAEA previously asked Iran for access to a major nuclear facility and said it would never ask again if Iran granted the IAEA access twice. Those two visits took place, according to Kelley, and now IAEA is asking for access again because it thinks that facility may be the source of Iran's clandestine nuclear program. But the agency doesn't have "very good info from whether these things are going on," Kelley said.
© Copyright IBTimes 2022. All rights reserved.
FOLLOW MORE IBT NEWS ON THE BELOW CHANNELS