LOOK: Starlink Satellites Cause Strange Line Of Lights In The Sky
KEY POINTS
People in places like Washington and Vancouver spotted a strange train of lights Tuesday evening
It turned out to be a string of 60 Starlink satellites launched into space earlier in the day
Experts explained how a "Starlink train" is formed and why it's so bright
A strange train of bright lights spotted Tuesday evening had people buzzing across the Pacific Northwest. Turns out, the bright lights appearing to be in groups of up to 60 in a long line are actually the Starlink satellites launched into space earlier in the day.
At about 9:00 p.m., quite a few people in several places, including Washington and Vancouver, spotted an odd string of lights in the night sky, reported CTV News. Many of those who saw the odd sighting took to social media to share their bewilderment.
"Uhhh, anyone know what this is??? Just flew over our house in Puyallup," one said, sharing footage of the odd lights appearing to move slowly in the sky.
"Just saw this UFO flying above Alki Beach in Seattle. Can anyone identify what it may be?" another wrote.
Another even jokingly asked if it was Santa Claus.
However, the odd sighting wasn't because of aliens or Santa Claus. In a tweet, the National Weather Service (NWS) Seattle explained that it was linked to the Starlink satellites launch into space earlier in the day.
SpaceX launched 60 Starlink satellites from the Kennedy Space Center at 3:01 p.m., the company website noted. It was the ninth "launch and landing" of the Falcon 9 first stage booster. Six of its previous ones were also Starlink missions.
On why the satellites appeared to be an odd line of lights, Dr. James Davenport, assistant professor at the University of Washington's Department of Astronomy, explained to King 5, "You see like a little chain of satellites all close together reflecting sunlight back at us."
"What we actually saw was the 60 Starlink satellites that had just been deployed this afternoon and they were still in low orbit, and they were still clustered together so we call this like the Starlink train."
Simon Fraser University astronomer Joanna Woo, meanwhile, explained, "they're quite bright when first launched because they're not very high yet," as per CTV News. "They'll get dimmer as they get to higher orbit."
Starlink has launched about 1,500 internet satellites for its "megaconstellation," and astronomers have been airing their concerns over its potential to disrupt astronomical observations. In 2020, for instance, the passing comet NEOWISE was photobombed by Starlink satellites that passed in front of it.
In April 2020, SpaceX noted that it had been discussing with astronomers the "importance of a natural night sky," and cited the several ways it is reducing the brightness of its satellites.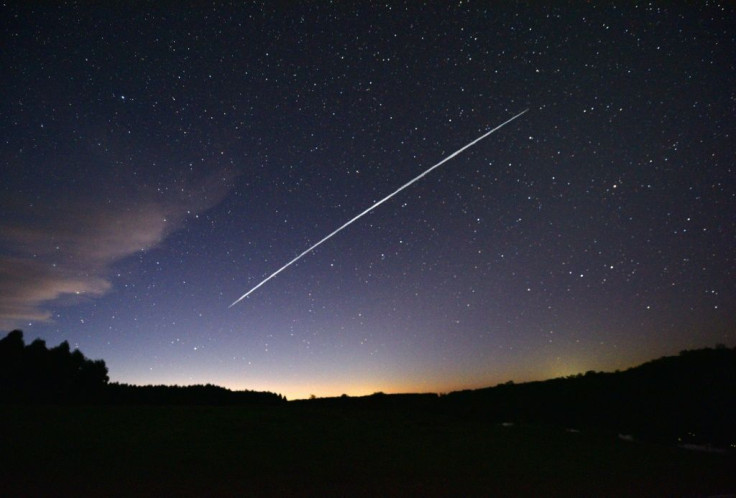 © Copyright IBTimes 2023. All rights reserved.