Looking For The Truth In The Deaths Of Indonesia's Migrant Workers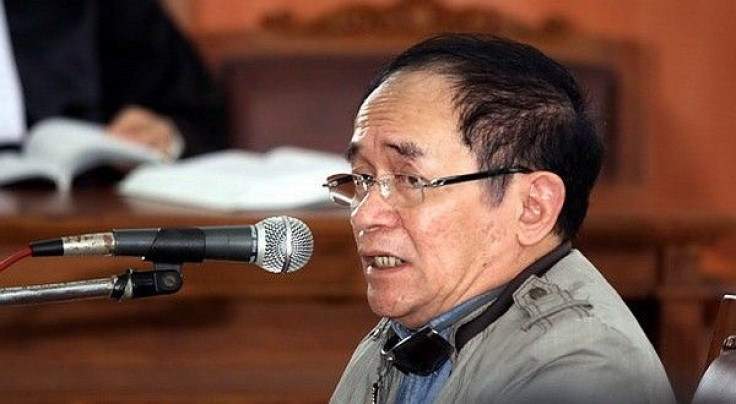 Munim Idris, Indonesia's top forensic pathologist, searches for the true causes of death in the bodies of migrant workers who die abroad. That may seem like a bizarre pursuit, but it's a major issue in a country that sends hundreds of thousands of people overseas every year to work -- and where thousands are returned, dead, every year.
In recent years, Idris' autopsies have revealed that reports issued by host governments listing suicide or illness as cause of death can be a smokescreen for the brutality suffered by workers at the hands of their employers.
But Idris' fight to unearth the truth clashes with one problem: Indonesian migrant workers are big business.
According to the Indonesian government, 700,000 of its citizens go abroad legally to work every year; there are approximately 2.7 million Indonesians working abroad today. Estimates of undocumented workers swell the count to two to four times that amount, and activists suggest the total may be up to 10 million people.
The money they send back to their families is an important part of Indonesia's economy: World Bank data lists registered remittances to Indonesia at to more than US$6 billion annually, the second-highest source of income after oil and gas. Remittances from Indonesian migrant workers have shown a steady increase over the past decade.
Migrant Care, a Jakarta-based advocacy group, has for years encouraged the government to perform autopsies on the bodies of migrant workers returned to Indonesia from overseas.
"Almost every case is suspicious," Anis Hidaya, the group's executive director, said. "But while we know more than a thousand Indonesian workers die abroad every year, we have only been able to push for about a dozen second autopsies."
Idris is the only forensic pathologist to answer the call to date.
A smiling, diminutive man in a baseball cap, he is simultaneously dwarfed and magnified by his office's desk in Jakarta, its black glass surface reflecting his hand gestures as he speaks.
"At first, the [Indonesian] government strictly prohibited second autopsies," he explained. "I didn't know why they were scared of the truth. If a worker dies in another country, the government tells the relatives of the victims not to get another autopsy and that they must 'accept the fact that this person is dead.'"
The first case he investigated at Migrant Care's urging was that of a domestic worker who died in Kuwait. Idris' autopsy revealed she had suffered extreme physical violence that may have contributed to her death.
Approximately 75 percent of all documented Indonesian migrant workers are women; most are employed as domestic workers.
"Because domestic workers are hidden in private households, they are uniquely isolated and vulnerable to all kinds of abuses," Nisha Varia, senior women's rights researcher at Human Rights Watch, said.
But fact-checking the Indonesian government is sensitive business.
"I know all of the forensic pathologists in Indonesia," Idris said, chuckling. "I'm old; they were all my students at some point. But none of them will do second autopsies, even when the police ask for it. This sort of truth is political."
Idris said that while he understands why people are afraid of countering the government's narrative and potentially upsetting diplomatic relations with countries that employ large numbers of Indonesian citizens, he doesn't fear for his own life.
"People tell me in private that they respect my work, just not in public," he said.
But, Hidaya believes, the Indonesian government isn't using this new knowledge to make the situation better. In spite of nearly every other autopsy conducted on a migrant worker having revealed a history of violence, "the follow-up from the autopsies to investigations and trials abroad is very weak," she said.
"Autopsies of migrant workers need to start happening in the receiving countries," Human Rights Watch's Varia argued. She has researched migrant domestic workers for nearly a decade. "The problem with autopsies occurring only once the remains are repatriated is that if there is an employer that needs to be investigated, we have seen governments not accept autopsy results once the body is back home."
Indonesia's record protecting its migrant workers abroad is mixed.
In 2011, the execution by beheading of an Indonesian domestic worker in Saudi Arabia sparked outrage on the Internet and at home; she had been sentenced to die for killing her employer, who she said was abusing her.
President Susilo Bambang Yudhoyono created a task force to focus on protecting Indonesian migrant workers and declared a moratorium on sending Indonesians to the Saudi kingdom. The government has also intervened in individual cases, paying a Saudi family more than half a million U.S. dollars to pardon a domestic worker on death row. This fall, as tensions escalated in Syria, the government chartered flights to neighboring Jordan to repatriate migrant workers who had fled the violence.
Showing increased empowerment, Indonesian families have begun to demand second autopsies of their loved ones who return home in body bags.
For Idris, conducting second autopsies on migrant workers gets at the heart of his profession. "There is only logic in this profession, no emotion," he contends. "Forensics is not only for the government, truth is not only for the government -- it's for everyone."
FOR FREE to continue reading
✔️ Unlock the full content of International Business Times UK for free
offer available for a limited time only
✔️ Easily manage your Newsletters subscriptions and save your favourite articles
✔️ No payment method required
Already have an account?
Log in
© Copyright IBTimes 2023. All rights reserved.