Los Angeles Homeless Crisis: Skid Row Outreach Teams Expand To Reduce City's Homeless Population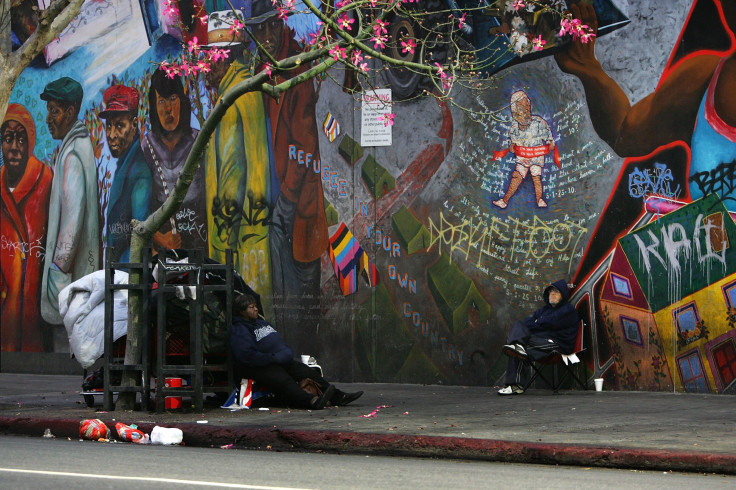 Los Angeles city and county have planned to collaborate to expand homeless outreach teams on skid row, officials said Tuesday. Their goal is to cut the area's homeless population by 25 percent, the Los Angeles Times reported.
The outreach teams began making bimonthly visits to the city's skid row last year, but were quickly overwhelmed by the immense homeless population. The teams made weekly trips to the area starting four months ago, but it still was not enough, said Marc Trotz, director of the country's Housing for Health program. Los Angeles police in June counted 1,900 homeless people on "skid row," a 54-block downtown area. The figure comes close to shattering a record for the area.
In response to the homeless problem on skid row, Jose Huizar, a city councilman, filed a motion and asked that $200,000 of his discretionary funds go toward hiring a logistical manager to set up several six-person teams of mental health, medical and substance abuse professionals operating in the streets five days a week. County supervisors Mark Ridley-Thomas and Hilda Solis have also planned to each contribute $100,000 to pay for the clinical oversight of the teams, which will provide treatment, housing assistance and other services.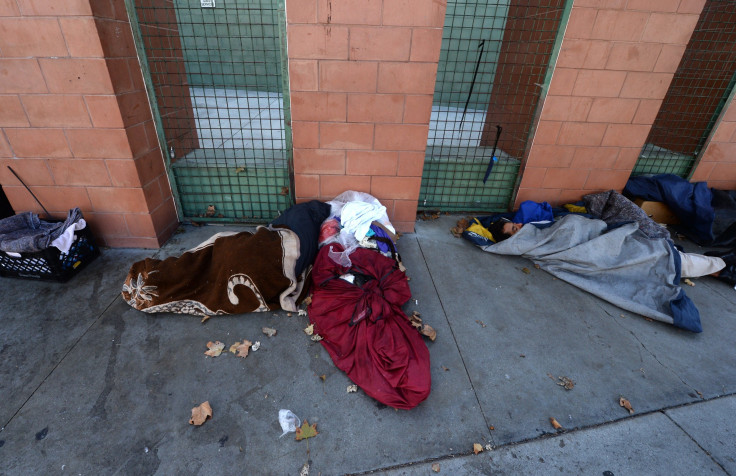 The total budget for the expansion is estimated to be around $3 million, but it is likely to grow. The outreach expansion comes as a preface to Mayor Eric Garcetti's aggressive plan to end homelessness in the city, which includes $1.35 million to further expand outreach teams in hard-hit areas.
Critics of the outreach expansion said it would not have much impact unless the city and county fund more housing for the homeless. Los Angeles has around 13,000 permanent supportive housing units, with 80 percent of them occupied as of January, according to the Los Angeles Homeless Services Authority, the Los Angeles Times reported. Huizar said the city is also considering increasing homeless resources by adding shelter space and interim housing.
"Clearly the biggest resource is housing," Trotz told the Los Angeles Times. "But it actually does take a fair amount of consistent work to get people off the street, get them the care they need, into interim housing and track them and make sure they move into permanent housing."
© Copyright IBTimes 2023. All rights reserved.