Los Angeles Lakers: LeBron James 'Definitely Not Giving Up On The Season'
KEY POINTS
LeBron James is "definitely not giving up" on the resumption of the NBA Season
James spoke with other NBA stars and came up with the same stand to continue the season
James clarifies he does not want to jeopardize the safety of players
LeBron James remains adamant on his stand that the NBA should resume the 2020 season. With still a couple of weeks until the league officially decides on its fate this year, the Los Angeles Lakers superstar – and arguably the most influential figure in the sport - is dropping the hammer as he reiterates his case.
"Definitely not giving up on the season," James said Monday in a discussion on UNINTERRUPTED. "Myself and my teammates, the Lakers organization, we wanna play. There's a lot of players that I know personally that wanna play."
But while he insists on immediately getting back on the hardcourt, the 35-year-old clarified that he does not want the safety of the players to be compromised as he implicitly called for extensive efforts to ensure that everything will be in place before the actual games resume.
"I mean, obviously, we don't ever want to jeopardize the health of any of our players or any of the players' families. This is a pandemic that we have no idea, we can't control it. We're going to listen to the people in the hierarchy that's been following this pandemic, following the numbers, following the data. ... I want to get back to playing."
As mentioned, it was not the first time that James spoke about not wanting to cancel the rest of the season. Just a week ago, the four-time MVP reportedly spoke with other NBA stars, namely Anthony Davis, Kevin Durant, Giannis Antetokounmpo, Kawhi Leonard, Stephen Curry, Damian Lillard, Russell Westbrook, and Chris Paul, and came up with a uniform stand to continue the games.
"The group's decision is expected to hold significant weight in the decision-making process for the rest of the league's players when it's time to deliberate on whether to restart the season," wrote Chris Haynes of Yahoo Sports.
Ultimately scrapping the season could have a resounding horror that might hunt James and his legacy in the future, especially with his eyes already fixed to his fourth ring and his first with Lakers, who were at the top of the Western Conference when Commissioner Adam Silver declared the hiatus in March.
In 60 games this year, James has averaged 25.7 points and 10.6 assists in close to 35 minutes per outing while manning the point for the Purple and Gold.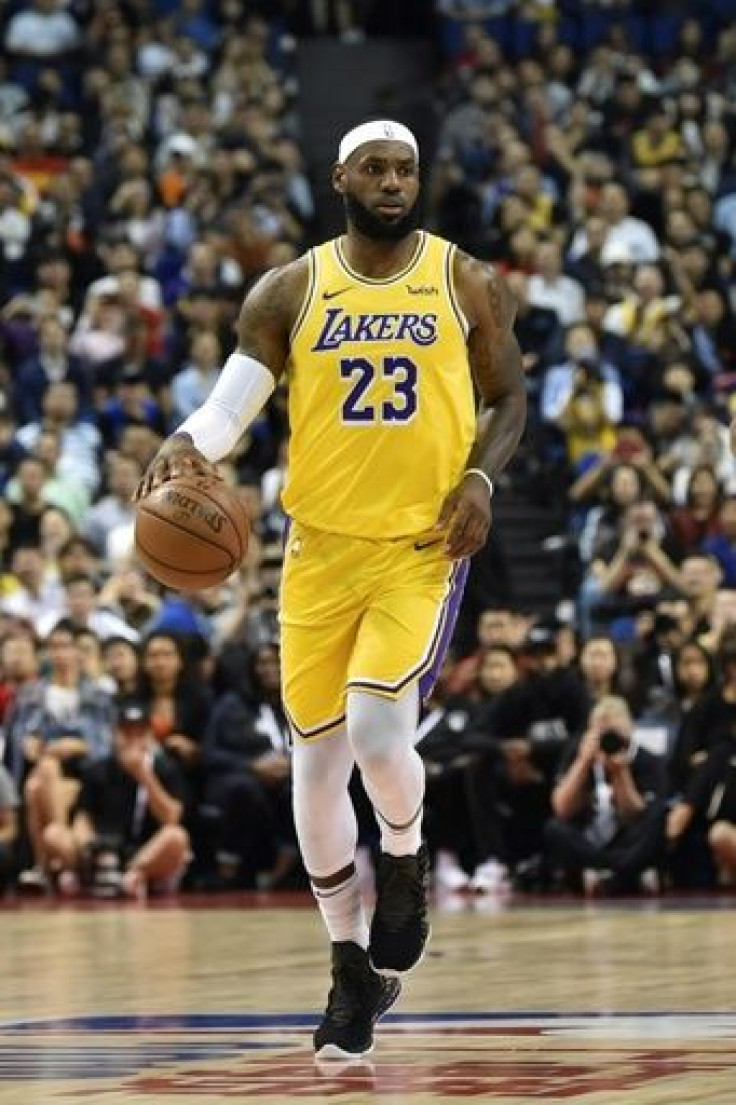 © Copyright IBTimes 2023. All rights reserved.