Louisiana Grand Jury Declines To Indict Police Officers In Death Of Man Who Said He Couldn't Breathe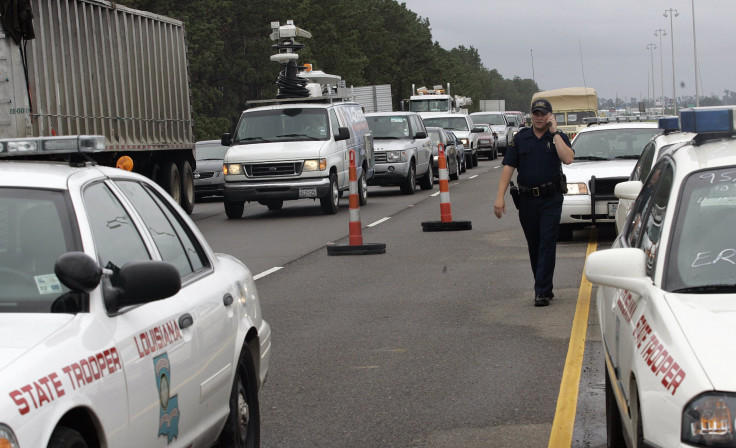 A Louisiana grand jury declined to indict police officers who held a man face down until he was unresponsive as the suspect insisted he couldn't breathe. Robert Minjarez Jr., 30, died five days after officers detained him, the Lafayette Daily Advertiser reported late last week.
Minjarez was arrested in March 2014 outside a gas station in Lafayette Parish, 120 miles west of New Orleans. Deputies with the parish sheriff's office and officers with the Carencro and Scott police departments pushed down Minjarez, who was reportedly acting erratically but did not appear to be armed, a state forensic pathologists report released in August found.
The police remained wholly or partly on top of Minjarez after his hands and legs were cuffed and as he repeatedly pleaded for help, saying, "I can't breathe." The report said the main cause of death was "compressional asphyxia due to face-down physical restraint by law enforcement officers." Cocaine and a pre-existing muscle breakdown condition were contributing factors in Minjarez's death, the pathologist said.
Minjarez's last words mirror those of Eric Garner, a 43-year-old black man who died in July 2014 after police in Staten Island, New York, placed him in a chokehold as he, too, pleaded, "I can't breathe." A Staten Island grand jury in December declined to indict New York Police Officer Daniel Pantaleo, who was seen in a widely circulated video wrapping his arm around Garner's neck.
Louisiana State Police said they investigated the death of Minjarez, who is white, and turned their findings over to the 15th Judicial District Attorney's Office and the FBI, a police spokesman told the Advertiser.
The District Attorney's Office presented its case May 27 to a grand jury. The FBI New Orleans Division released a statement explaining its investigation "did not develop any information with which the [Department of Justice] Civil Rights Unit could prosecute."
© Copyright IBTimes 2023. All rights reserved.