Louisiana Senate Runoff Election Result: Bill Cassidy Defeats Incumbent Mary Landrieu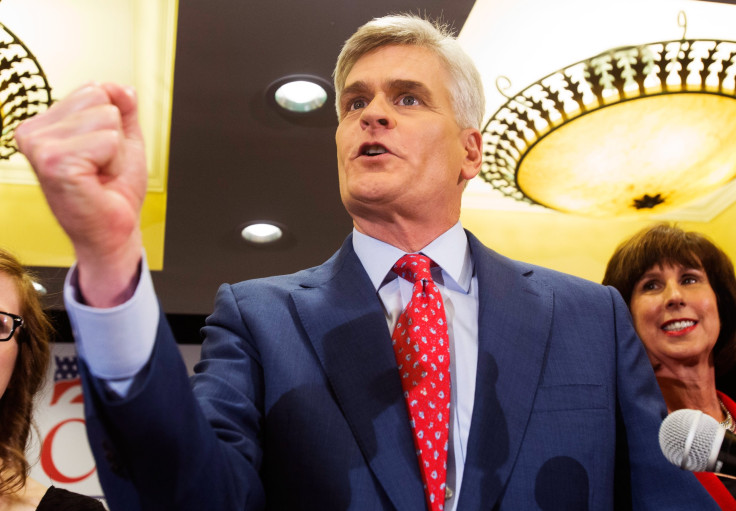 Republican challenger Bill Cassidy defeated Democratic incumbent Mary Landrieu Saturday in a runoff election for Louisiana's Senate seat, the Associated Press reports. Cassidy's win ends Landrieu's 18-year Senate career.
With all 4018 precincts reporting, Cassidy led Landrieu by 151,231 votes, capturing 55.9 percent to Landrieu's 44 percent.
For Republicans, Cassidy's victory held little value beyond aesthetics. It was the final triumph in the GOP's strong showing in the 2014 midterms. Counting Saturday's results, Republicans won 9 Senate seats, gaining control of the Senate for the first time since 2007, and strengthened their hold on the House of Representatives.
Cassidy, 57, is a former Air Force colonel who has served in the House since 2008. He earned a reputation as a "rank-and-file" Republican who consistently votes along party lines.
Landrieu received 42 percent of the vote in the Nov. 4 at-large balloting, compared to 41 percent for Cassidy. A third candidate, tea party Republican Rob Maness, received 14 percent of the vote. The result forced a runoff because no candidate earned the 50 percent necessary for outright victory. Landrieu received the vast majority of the African-American vote in the general election, but just 18 percent of the white vote.
Despite that narrow lead, multiple projections gave Cassidy a commanding lead in the weeks ahead of the runoff. Cassidy was expected to receive the votes Maness received in the first round, particularly after Maness endorsed his fellow Republican. A JMC Polling survey conducted Nov. 20 projected a 15-point win for Cassidy.
Other figures projected an even worse loss for Landrieu. A Nov. 24-25 survey by WPA Opinion Research for Independent Women's Voice gave Cassidy 57 percent of the vote, compared to just 33 percent for Landrieu, the Washington Examiner reported.
Landrieu's campaign faltered after the general election in November, when the Democratic Senatorial Campaign Committee pulled funding for television ads. After more than doubling Cassidy's campaign spending by mid-October, Landrieu spent the month before the runoff without access to the organization's vast reserves. The Landrieu campaign has aired just 100 commercials since Nov. 4, while the Cassidy campaign aired nearly 6,000, according to the Center for Public Integrity. "You know, [the DSCC] just walked away from this race," she told the Washington Post.
© Copyright IBTimes 2022. All rights reserved.
FOLLOW MORE IBT NEWS ON THE BELOW CHANNELS