Lucid Slashes Production Forecast Again As Supply Chain Challenges Pinch The EV Maker
Supply chain challenges and logistic issues continue to plague EV maker Lucid Group (LCID), which cut its production forecast for the year despite what it said was an increasing demand for its electric Air luxury sedan.
The automaker said it has more than 37,000 reservations for the EV, an increase from May figures of about 30,000, but was only able to deliver 679 units in Q2 due to the supply and logistic challenges it faced.
As a result, Lucid revised its 2022 production volume outlook to 6,000 to 7,000 vehicles, down from 12,000 to 14,000 for the year, which it revised back in February.
In a statement, Peter Rawlinson, Lucid CEO and chief technology officer, said, "Our revised production guidance reflects the extraordinary supply chain and logistics challenges we encountered. We've identified the primary bottlenecks, and we are taking appropriate measures – bringing our logistics operations in-house, adding key hires to the executive team, and restructuring our logistics and manufacturing organization. We continue to see strong demand for our vehicles, with over 37,000 customer reservations, and I remain confident that we shall overcome these near-term challenges."
In premarket trading on Thursday, Lucid shares were down over 12%.
The company also reported a revenue of $97.3 million and a loss per share of 33 cents for the quarter. Lucid closed Q2 with $4.6 billion cash on hand.
Also announced by Lucid was the appointment of Steven David to the newly created position of senior vice president of operations. David, who will report directly to Rawlinson, comes to Lucid from Stellantis and will have responsibility for company operations, including managing the supply chain, logistics, manufacturing, and quality.
As of Thursday premarket hours, shares of Lucid were trading at $17.82, down $2.74 or 13.33%.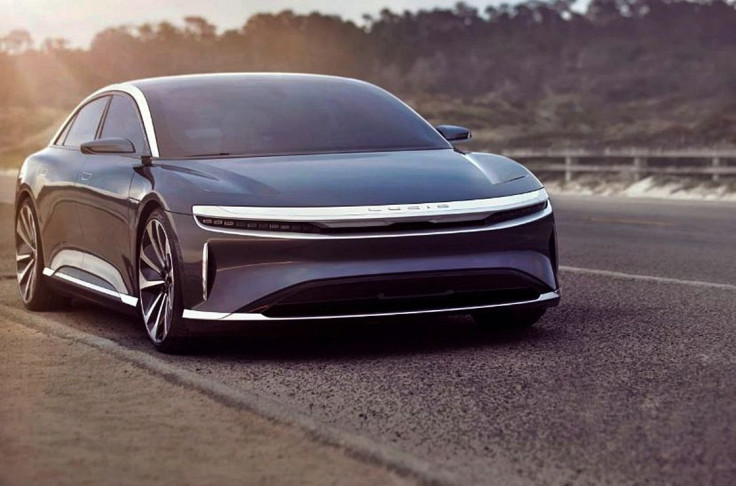 © Copyright IBTimes 2023. All rights reserved.