Luckin Coffee Is Getting Its Business Model Right – A Threat To Starbucks?
Luckin Coffee is beginning to get its business model right by focusing on retailing coffee in small stores, which has helped the company make a big comeback.
That's according to Quo Vadis Capital President John Zolidis, who sees a 50% upside potential over the next two years.
Zolidis, a long-time bear who turned into a bull after Luckin emerged from bankruptcy last year, argues that brewed coffee is a highly profitable product, with 80% gross margins. And selling it in small stores is an excellent business model, which is significantly better than elsewhere (SBUX China RLM = 35% vs. 23% in the U.S.).
Luckin's business model has helped the start-up coffee chain become the largest retailer of brewed coffee in China, with approximately 8,700 locations and top-line growth of 66% in 2022, on top of 98% in 2021. In addition, the store-level margin rose to 28%, and EBITDA reached 13%.
Moreover, store-level lease-adjusted return on invested capital (ROIC) — a measure of how effectively the company manages capital — rose to 36%, generating a free cash flow (FCF) of $158 million ($0.50 per share).
Wall Street has already noticed, with Luckin's shares, trading in OTC, quadrupling over the last ten months, beating Starbucks by a wide margin.
Does it mean that Luckin's comeback is a threat to Starbucks? April Jamison, a coffee barista and founder of Brew That Coffee, thinks so, pointing to Luckin's growing share of the Chinese market as Starbucks' overall market share has dipped.
Jamison has a different take on Luckin's business model and comeback than Zolidis — speed. "The success of Luckin Coffee has been driven by its business model, which allows customers to order their beverages online and have them delivered within 30 minutes," she told International Business Times. "This approach has enabled Luckin to rapidly expand its customer base and become a serious competitor in the Chinese market."
Then there's pricing, with Luckin Coffee's prices being considerably lower than those of Starbucks. "This has allowed Luckin to draw in customers looking for an affordable cup of coffee without sacrificing quality," Jamison explained. "Moreover, Luckin offers a loyalty program that awards customers discounts and other benefits, allowing them to save even more."
And there's AI, with Luckin Coffee's significant investment in technology, which appeals to younger generations that are usually the buzz makers for new products. "Its stores are equipped with an AI-driven ordering system, allowing customers to quickly and easily place orders," she added. "Luckin also has its mobile app, where customers can track their orders and manage their accounts."
While Luckin's strategy cannot stop Starbucks from marching into the Chinese market, it represents a severe challenge to its dominance. "Unless Starbucks can respond with its innovations, it may find itself rapidly losing out to Luckin Coffee in the Chinese market," Jamison added.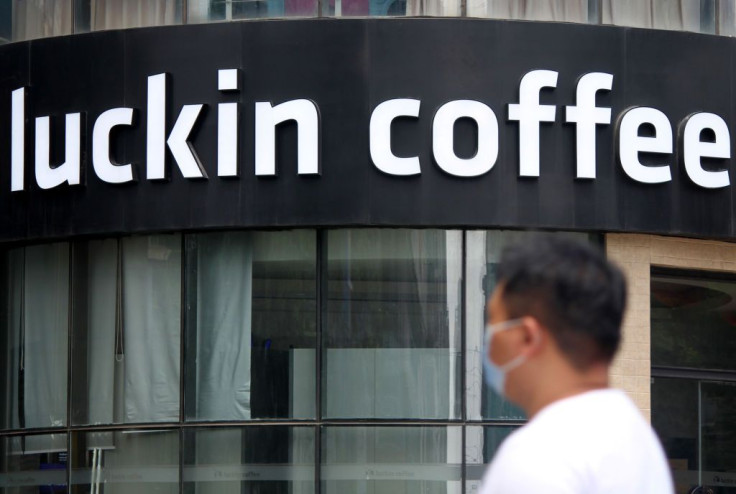 © Copyright IBTimes 2023. All rights reserved.