Lufthansa Cancels 941 Flights Amid Cabin Crew Strike, Nearly 110,000 Passengers Affected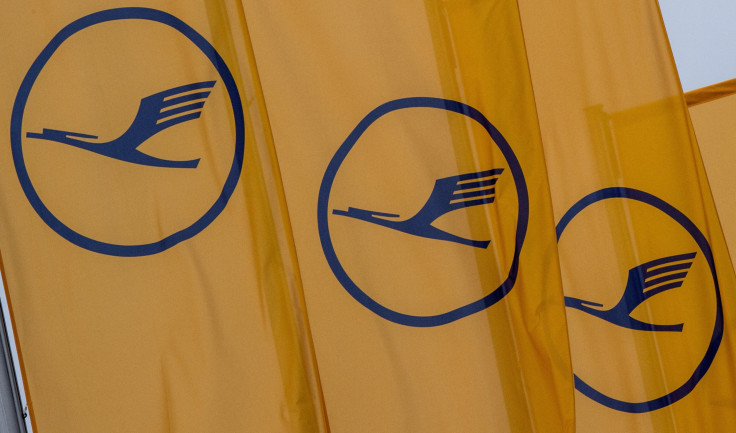 German airline Deutsche Lufthansa AG said that it will cancel 941 flights on Friday due to a strike by flight attendants, taking the total number of flights cancelled during the week to 4,700. Friday's cancellation is expected to affect 110,000 passengers, while more than half a million passengers were reportedly affected due to the week-long strike, the Associated Press (AP) reported.
In a statement on their website Lufthansa said: "We regret that we must publish a special flight schedule for 13.11.2015 as well," adding: "The company will do its utmost to keep the effects of a strike to a minimum and to inform passengers as soon as possible."
The Independent Flight Attendant's Organization (UFO), the cabin crew union, has put forth several demands, including secure transition payments for its 19,000 members, in case they retire early, AP reported. The clash between the administration and Lufthansa employees comes as the company tries to restructure and develop the Eurowings division into a low-cost service, to help it compete with other rivals like Ryanair Holdings Plc and easyJet Plc, Bloomberg reported.
Lufthansa CEO Carsten Spohr believes that the potential gain from the move is much bigger than the immediate hit, but workers have refused to come on board with the plan. According to an estimate by Kepler Cheuvreux, an independent European financial services company, the strikes could create a financial impact of about 100 million euros ($108 million), according to Bloomberg. The company had offered a one-time payment of 3,000 euros per employee and had accepted the union's demands on early retirements for current workers. The company also said that it will scale back flights but the union called the move a "provocation."
The company is expected to resume normal flight schedules on Saturday despite withdrawing an injunction against last-minute walkouts. The decision came after a German court indicated that it may not reverse a Wednesday ruling by a lower court allowing workers to continue their strike, Reuters reported.
"All planned long-haul flights will be able to take off on Saturday," the company reportedly said Thursday.
The Reuters report also cited Union chief Nicoley Baublies to say that the union plans to call all the Lufthansa employees for a demonstration at the Frankfurt airport from midday Friday. "If there is no movement from management then maybe we will have to say that there will be more strikes," Baublies said, adding that there was willingness to end the strike soon by making a new proposal.
Lufthansa, on the other hand, has condemned the strikes and the company's head of personnel, Bettina Volkens, reportedly said in an interview to Bild: "With this strike, they're only making it harder for us all," adding: "The only ones that are happy about the situation are our rivals."
© Copyright IBTimes 2023. All rights reserved.
FOLLOW MORE IBT NEWS ON THE BELOW CHANNELS