Lyft Posts Loss Of $1.14B In First Quarterly Report After IPO
Lyft's first earnings report as a publicly traded company mostly disappointed but had reasons for optimism. The first ride-hailing firm to IPO reported first quarter revenues of $776 million but a massive loss of $1.14 billion on Tuesday.
Lyft's Q1 revenues beat analysts' estimates of $739.4 million, however, but losses came in far higher because of its huge IPO-related expenses. Lyft reported an adjusted loss per share of $9.02.
CFO Brian Roberts said Lyft anticipates losses to peak in 2019.
Lyft said adjusted net losses stood at $211.5 million compared to $228.4 million in Q1 2018. In Q2 2019, Lyft expects revenue of more than $800 million on adjusted EBITDA losses of between $270 million and $280 million.
On the bright side, analysts were cheered Lyft continued to grow its user base during the first quarter.
Lyft said it had 20.5 million active riders in Q1 compared to 14 million in the first quarter of 2018. It also reported higher revenue per active rider at $37.86 compared to $28.27 during Q1 2018.
"The first quarter was a strong start to an important year, our first as a public company," said Logan Green, Lyft co-founder and CEO.
"Our performance was driven by the increased demand for our network and multi-modal platform, as Active Riders grew 46 percent and revenue grew 95 percent year-over-year. Transportation is one of the largest segments of our economy and we are still in the very early stages of an enormous secular shift from personal car ownership to Transportation-as-a-Service."
Lyft's partnership with Waymo, Alphabet's self-driving car company, was also a glimmer of hope.
Waymo announced the new partnership with Lyft, and said it will deploy 10 of its self-driving cars to be operated by Lyft in the Phoenix area. Riders will be able to select Waymo as an option from their Lyft app for some rides, according to Waymo.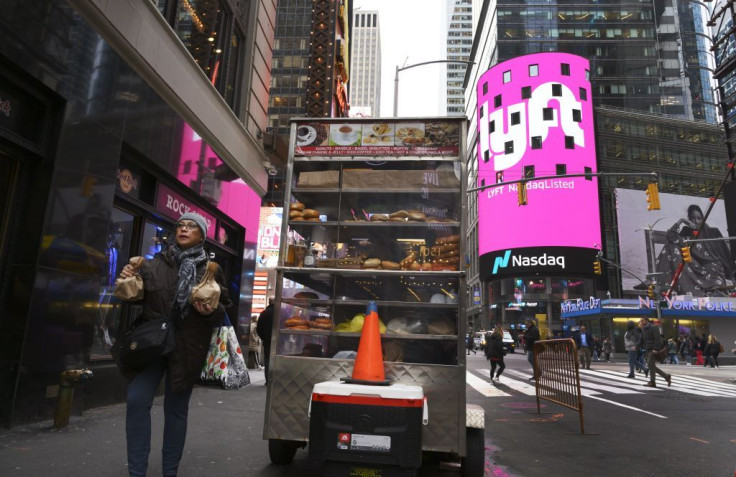 For the full year 2019, Lyft projects some $3.3 billion in total revenue on adjusted EBITDA losses of about $1.2 billion.
Lyft's path since it went public in March has been marked by disappointment. Its stock is trading down more than 20 percent over April and is nearly $13 off of its IPO price of $72 per share. Lyft debuted with a valuation in excess of $20 billion. Its market cap has since sunk to some $17 billion, however.
© Copyright IBTimes 2023. All rights reserved.