MAC Football 2020 Canceled Because Of Coronavirus Pandemic
A few days after the first FBS football program canceled its upcoming season, the first FBS conference announced that it won't play football in 2020. The Mid-American Conference officially postponed all fall sports Saturday because of the coronavirus pandemic.
"Clearly we are charting a conservative path -- and it is one that has been recommended by our medical advisory group," MAC commissioner Jon Steinbrecher told reporters on a video conference. "There are simply too many unknowns for us to put our student-athletes in situations that are not clearly understood. We have traditionally been a leader on student-athlete well-being issues. This has not been an easy decision. For the Mid-American Conference, it is the right decision."
The MAC is looking at the possibility of playing football, men's and women's cross country, men's and women's soccer, field hockey and women's volleyball in the spring.
"I'm crushed by this decision," Steinbrecher said. "I am so disappointed. It's just crushing that we can't facilitate the opportunities this fall because of circumstances around us. I'm heartbroken on that. The flip side is I take comfort, and I would say our presidents take comfort, and I assume all others that we're making decisions for the right reasons."
MAC football games, affectionately known as "MACtion," have gained popularity with contests broadcast nationally on Tuesday and Wednesday nights. The MAC's broadcast rights deal with ESPN is worth about $1 million per year per school, The Associated Press reports.
College football's Power Five conferences have already moved to a conference-only schedule.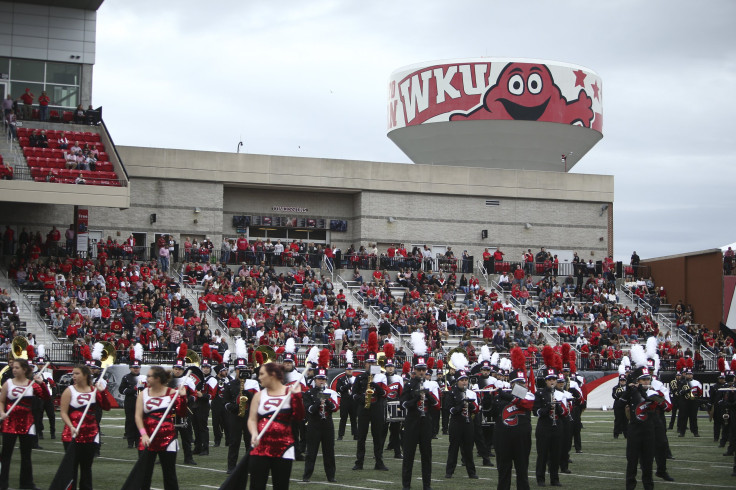 © Copyright IBTimes 2023. All rights reserved.