Machado Meets White Sox, Phillies Could Abandon Harper, Manny Deals
The pursuit for Manny Machado, who is probably the most sought-after baseball free agent alongside Bryce Harper, gathered pace on Monday, as he began his three-city tour to meet with his biggest suitors.
There have been a number of franchises on the trail of the shortstop, who has previously represented the Baltimore Orioles and the Los Angeles Dodgers, but his three biggest admirers and probably the best fits are the Chicago White Sox, the Philadelphia Phillies, and the New York Yankees.
Machado was pictured arriving at the Guaranteed Rate Field to meet with the White Sox hierarchy on Monday along with his agent and wife. It is the first of his three stops as he heads to New York on Wednesday and then Philadelphia on Thursday.
The White Sox are said to be offering a long-term vision to the third baseman and shortstop with the promise of building a contender team around him, according to NBC Sports' Vinnie Duber. And they are also financially strong and could offer the Florida-born star a hefty contract to sign with them.
The Yankees, meanwhile, have a strong roster, which could be attractive to Machado and moreover, his baseball idol Alex Rodriguez played for the New York franchise. But they are unwilling to pay in excess of $300 million to land the in-demand shortstop.
According to Ken Davidoff of the New York Post, it will be Machado selling himself to the Yankees rather than the other way around – and as per reports, they have already identified two alternatives in Freddy Galvis and Troy Tulowitski if they fail to land him.
The Phillies, meanwhile, seemed to be taking a different stance despite being heavily linked with both Machado and Harper in recent weeks. President of baseball operations Andy MacPhail confirmed their interest in both the free agents but remained cautious on the lengths the franchise will go to land them.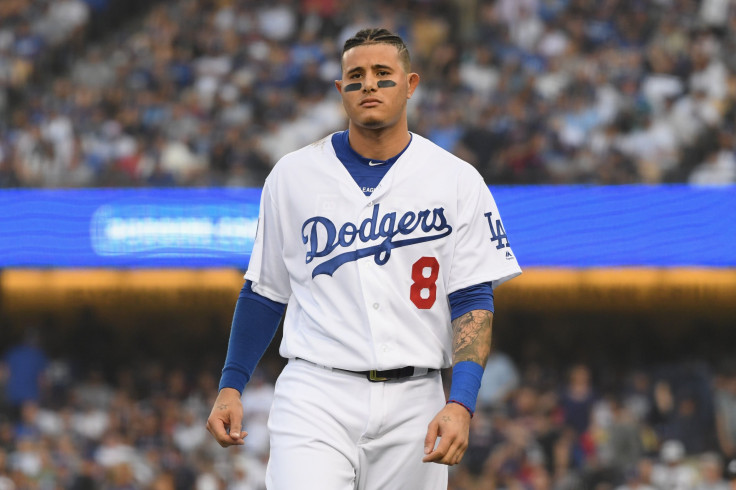 "We have flexibility and we're still interested," MacPhail said Monday, as quoted on MLB.com. "We're not ruling anything out, or anybody out. It's a nice platform to operate on, because the floor has been significantly raised. We're still in position to improve."
"But there are a lot of different ways to improve. It's very important that you keep an eye on the future. There's going to be just as much pressure on us next year to improve as there is this year. And the same thing the year after that. So you've got to give yourself enough latitude to deal with each offseason as it comes."
Phillies managing partner John Middleton did reveal that they could spend a stupid amount of money this offseason to land one of the big stars, but MacPhail insisted that not landing one Machado or Harper would not be seen as a failure.
The president of baseball operations is satisfied with the work they have done this far in strengthening their defense and getting more balance in the left-handed options.
"A lot of the things that I talked about at the end of the season were to improve the defense and get a little more balance left-handed," MacPhail added. "I think moving Rhys [Hoskins] back to first [and] getting Segura and McCutchen has had a very favorable outlook for our defense as compared to last year.
"We still have some flexibility, but in terms of filling an outfield corner spot, shortstop, improving the defense, getting a little more left-handed, he's off to a great start.
"If you talked to John, while he did say that we could be spending a little bit stupid, he also went to great lengths to say that one of those two signings were not going to be a prerequisite for a successful offseason," the Phillies president of baseball operations explained.
"You can have a very successful offseason and not include either one of those [players]. That may or may not be the case. But the way that it was portrayed put John in an awkward spot."
© Copyright IBTimes 2023. All rights reserved.