Macy's To Add 41,000 Seasonal Workers Ahead Of The Holidays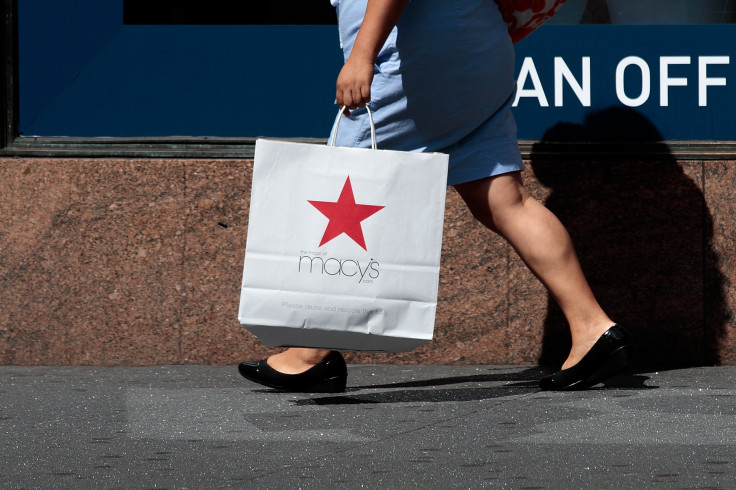 Macy's (M) is ramping up its staffing for the holidays by adding more than 41,000 seasonal workers.
The department store retailer said the full- and part-time positions will be filled at its namesake stores as well as at Bloomingdale's and Bluemercury locations. It is also hiring at its call centers and supply chain facilities.
The seasonal jobs can be applied online at MacysJOBS.com, BloomingdalesJOBS.com, and Bluemercury.com. Macy's said the majority of job offers are made within 48 hours of applying.
Open jobs at Macy's range from entry-level to leadership roles, with the potential to convert to permanent positions, which pay, on average, over $17 per hour.
According to the retailer, more than 10,300 seasonal workers converted to permanent positions after the 2021 holiday season, and nearly one-third of Macy's leadership employees started as seasonal workers.
Starting pay at the retailer is $15 per hour with flexible scheduling. Hired seasonal workers will also receive a merchandise discount and may be eligible to earn unlimited referral bonuses up to $500 for every person they recruit to the company.
In a statement about the seasonal jobs, Danielle Kirgan, Macy's chief transformation and human resources officer, said: "With our focus on making meaningful investments in our colleagues, we are proud to provide an unmatched culture and fulfilling career opportunities that put our colleagues and Macy's, Inc. in a strong position for the holiday season.
"Whether you are looking to earn extra money for the holidays or start a career in retail, we are excited to offer more than 41,000 opportunities to join our amazing team and shape the future of retail," she added.
The hiring announcement from Macy's follows Target's hiring spree of 100,000 workers and Walmart's plan to hire 40,000 workers for the holidays.
As of Monday at 12:21 p.m. ET, shares of Macy's were trading at $15.36, down 36 cents, or 2.29%.
© Copyright IBTimes 2023. All rights reserved.