Macy's Thanksgiving Day Parade 2011: Where to Watch Live Streaming Online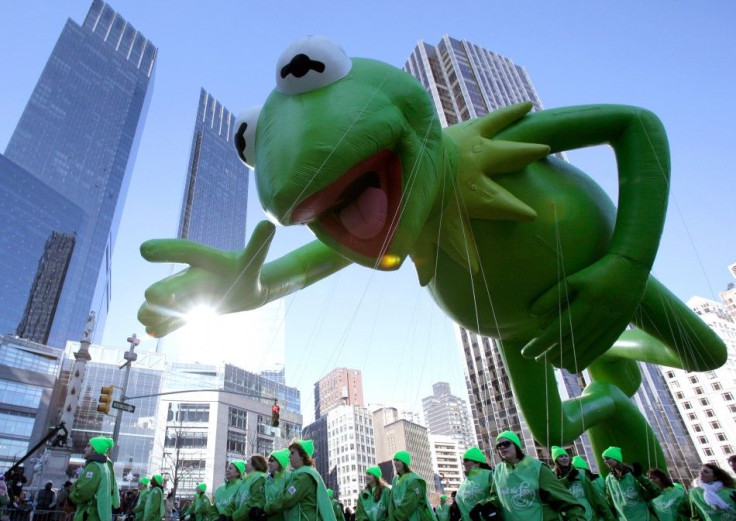 The 85th Annual Macy's Thanksgiving Day Parade will feature large cartoon floats, high school bands and musical numbers on the streets of New York on Thursday Nov. 24, 2011. While 3.5 million New Yorkers and out-of-towners will take to the streets to catch a glimpse of the parade, many others are not so willing to jump out into the cold and crowds.
For those of you outside of the Big Apple or for those New Yorkers unwilling to bear the crowds, you can watch the Macy's Thanksgiving Day Parade live stream online by clicking here.
The live stream is fantastic because it offers eight different views of the parade and will give you and your family a much better view that if you were outside with the crowd in Times Square. The different views are listed at the bottom half of the window and to switch views all you have to do is click on the view you would like to see.
You can watch the parade from the ParadeCam, the StreetCam, the North View, the South View, the Crossroads and the Bird's Eye View. The CrowdCam puts you in the heart of the crowd at 46th and 7th if you want to feel a part of the real experience. You can even put on a pair of old 3D glasses and watch the parade on the 3D Cam to see the balloons jump off the screen.
The live Thanksgiving Day Parade will start at approximately 9:30 a.m. EST, so don't sleep through the show.
If you plan to head out to Times Square and check out the parade for yourself, we've also compiled a list of tips including a map and the parade's route so you can have the best Thanksgiving Day Parade experience this year.
Related Article: Sneak Peak at Macy's Thanksgiving Day Parade Floats [VIDEO]
Follow Julia Greenberg on Twitter: @julia_greenberg.
© Copyright IBTimes 2023. All rights reserved.