Major Shareholder Wants Tesla To 'Concentrate' On Performance After Elon Musk Twitter Rants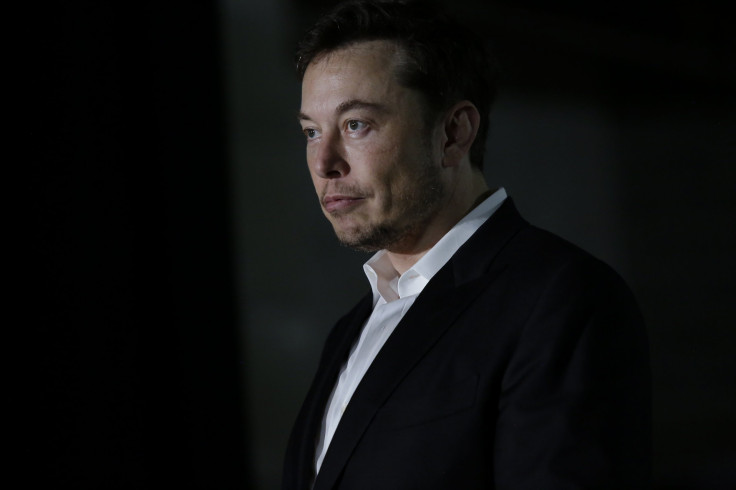 A major shareholder at Tesla shared a message for the electric car company this week, urging it to "just concentrate on the core task." This note come after its CEO Elon Musk made headlines for criticizing the media.
"We are very supportive, but we would like peace and execution at this stage," James Anderson, a partner and portfolio manager at Baillie Gifford & Co, said in a Bloomberg Television interview on Wednesday from Allen & Co.'s Sun Valley conference. "It would be good to just concentrate on the core task."
Anderson, Tesla's fourth-largest shareholder, did not speak directly about Musk, but his comments came after the disarray surrounding Musk and his company in recent weeks. The CEO has made headlines for berating journalists and analysts on Twitter who reported Tesla's negative numbers as the company has been fighting to increase production of its Model 3 car.
Musk, in a series of tweets, recently suggested that journalists wrote negative stories about Tesla for "max clicks" and to "earn advertising dollars or get fired."
"The holier-than-thou hypocrisy of big media companies who lay claim to the truth, but publish only enough to sugarcoat the lie, is why the public no longer respects them," the entrepreneur tweeted in May.
Baillie Gifford, at the end of March, owned $12.8 million worth of Tesla shares. Those shares, at current prices, are valued at more than $4 billion, Bloomberg reports. Meanwhile, Tesla has had issues meeting production goals of the Model 3 since it began manufacturing the vehicle in 2017.
Tesla, in a March filing with the Securities and Exchange Commission, said it manufactured just 2,020 Model 3 vehicles during the final week of its first quarter, less than its target goal of 2,500 vehicles. Its total Model 3 production goal was 9,766 for the quarter. However, it fell short, making just 8,180 cars.
© Copyright IBTimes 2023. All rights reserved.