Malala Yousufzai: Patient Moved To Rawalpindi, State Offers $100K Reward To Find Shooter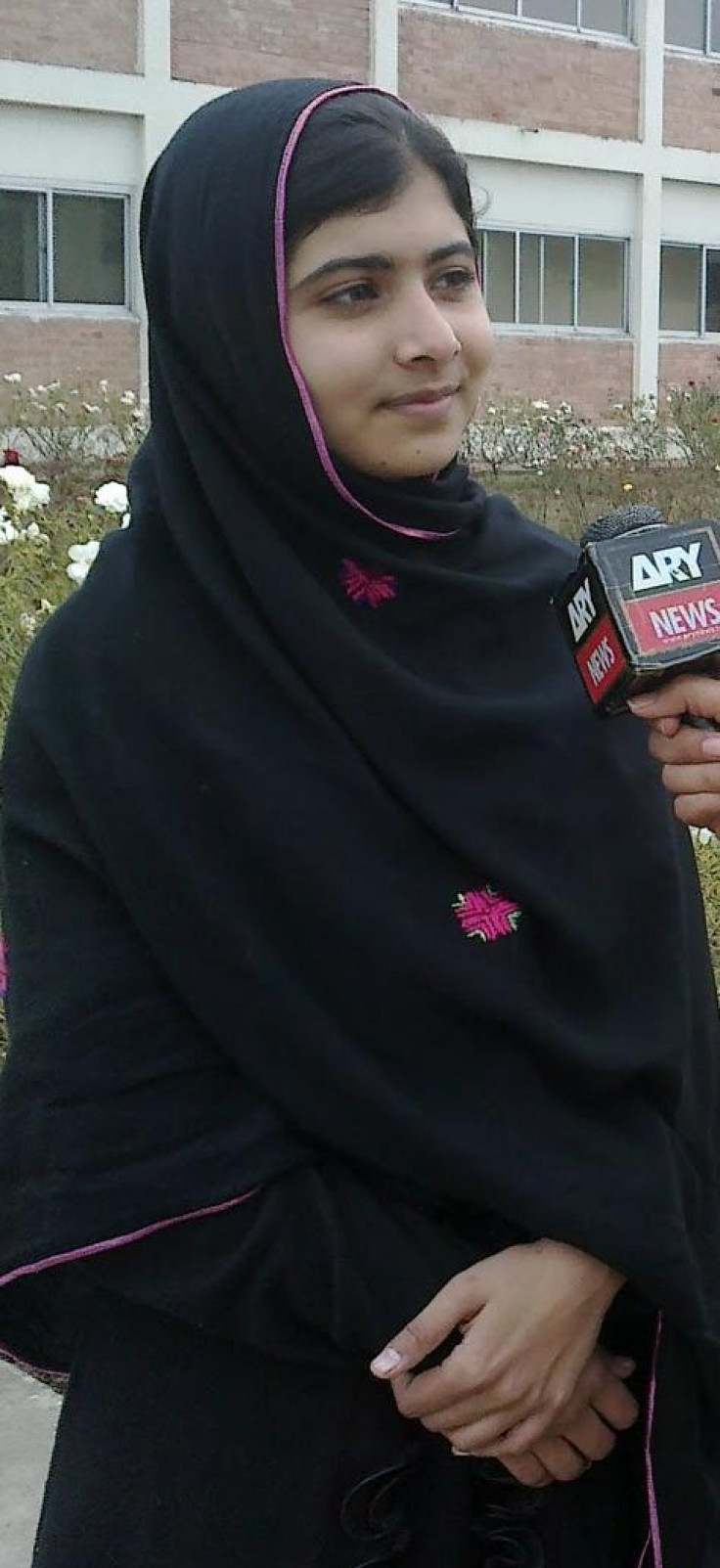 Malala Yousufzai, the 14-year-old Pakistani girl who was shot by Taliban gunmen for advocating education for women, has been airlifted from a hospital in Peshawar to a military hospital in Rawalpindi, 115 miles away, for treatment by specialists.
"Now she needs post-surgery care. The doctors recommended that AFIC [Armed Forces Institute of Cardiology] has better facilities for post-surgery care," military spokesman Major General Asim Saleem Bajwa told Agence France Presse.
Although a bullet was successfully removed from her head in an earlier operation, Malala remains in critical condition and in intensive care.
One of Malala's surgeons, Mumtaz Khan, told AFP that her condition has improved since the operation.
"She has been put on a ventilator for two days. The bullet has affected some part of the brain, but there is a 70 percent chance that she will survive," he said.
There is speculation that Malala may be transported overseas for further medical treatments. The Pakistani government has offered to pay for all of the medical costs her family incurs and would also provide free jet transportation for her if necessary.
"They are checking if better facilities are available in the U.K. or Dubai or any other country, then they will decide about sending her abroad, otherwise they will treat her here," said Mehmoodul Hasan, one of Malala's relatives.
The tragic incident has sparked outrage and revulsion on a global scale, leading to increased pressure on the Pakistani government to crack down harder on Islamist militancy in the country, especially in the Swat Valley, where the shooting took place.
Questions have also arisen over how her shooters could have brazenly carried out their acts in an area with a heavy military and police presence. Officials in Swat said that as many as 200 people have been questioned over the shooting, but no arrests in the case have been made yet.
Authorities in the Khyber Pakhtunkhwa provincial government have offered a reward of about $104,000 for information leading to the arrest of Malala's attackers.
Aside from senior Pakistani officials, U.S President Barack Obama, U.S. Secretary of State Hillary Clinton, U.N. chief Ban Ki-moon and EU Foreign Policy chief Catherine Ashton have also condemned the gun attack on the young girl.
Obama called the shooting "reprehensible and disgusting and tragic," according to White House spokesman Jay Carney.
Clinton said the tragedy may accelerate support for "brave young women … who struggle against tradition and culture and even outright hostility, and sometimes violence," adding that the "attack reminds us of the challenges that girls face, whether it is poverty or marginalization or even violence, just for speaking out for their basic rights."
© Copyright IBTimes 2023. All rights reserved.