Malaysia Airlines Flight MH370 Missing: Objects Found In Indian Ocean Not From Plane, Australians Say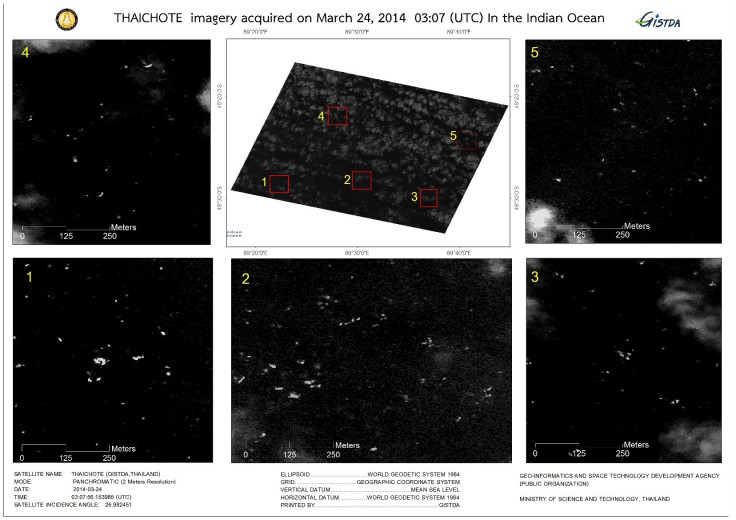 Objects recovered from the southern Indian Ocean seem not to be from the missing Malaysian Airlines Flight 370, Australian authorities said Sunday as the search resumed.
The Australian Maritime Safety Authority said a Chinese ship retrieved objects from the search area Saturday after a Chinese military plane reportedly spotted material bearing colors from the missing jet, The Australian newspaper reported. But it is believed the items are not related to the flight and are more likely fishing objects or rubbish, AMSA said Sunday morning.
The search for debris from the doomed flight shifted north Friday after new analysis of satellite data.
AMSA also announced Sunday that a ship fitted with a black box detector and an autonomous underwater vehicle would depart from Perth for the search area. Ten planes were to be involved in Sunday's search, the safety authority said in a statement.
Meanwhile, dozens of relatives of passengers on the missing plane took off from Beijing Sunday for Kuala Lumpur to seek answers from Malaysia's government on the fate of their loved ones. Many Chinese have voiced anger at Malaysia over the tragedy and the response to it. The plane carrying 239 passengers and crew disappeared March 8.
Four Australian and Chinese ships arrived in the updated search area, 1,850 km (1,150 miles) off Perth, yesterday and another six ships are expected to reach the zone Sunday.
They are focused on trying to find and pick up various objects spotted by search planes in the past two days.
© Copyright IBTimes 2023. All rights reserved.