Malaysia Airlines Flight MH370 Stolen Passports: 40% Of Travel Documents Are Not Screened Against Lost Or Stolen Database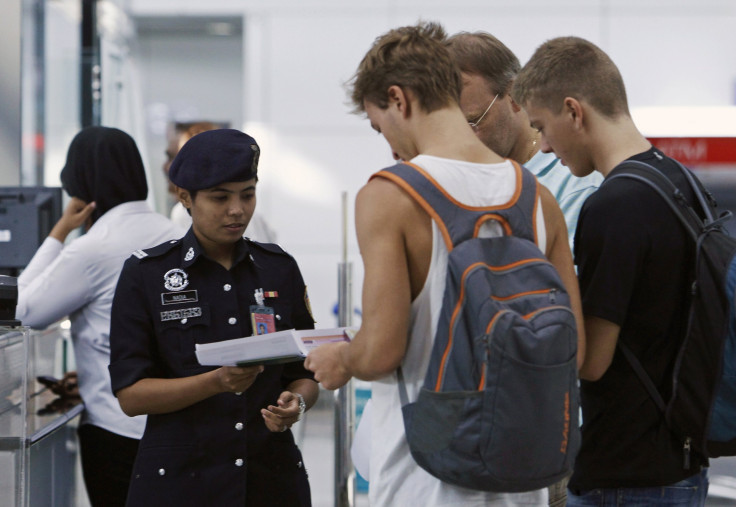 On Sunday, Interpol, a France-based international law-enforcement organization that monitors stolen or lost travel documents, confirmed that the passports used by two unidentified passengers who boarded the missing Malaysia Airlines Flight MH370 were indeed reported stolen. Had the passports been screened against the organization's Stolen and Lost Travel Documents database, airline personnel would have determined that the documents were stolen.
While authorities have yet to connect the two passengers who boarded the plane with stolen passports to any kind of foul play, including rumors of terrorism, the failure of airline personnel to identify the unlawful use of the documents highlights a weakness in the system – namely, that it only works when it is actually used.
According to Interpol, even in the age of advanced technology, stolen passports slip through the cracks more frequently than one might think. The organization reports that 40 percent of international passports are not screened against its database of stolen or lost travel documents, Al Jazeera notes. Last year, there were one billion instances in which international travelers boarded planes without having their travel documents matched against Interpol's database.
"Now we have a real case where the world is speculating whether the stolen passport holders were terrorists, while Interpol is asking why only a handful of countries worldwide are taking care to make sure that persons possessing stolen passports are not boarding international flights," Interpol Secretary General Ronald Noble said in a statement. "Whilst it is too soon to speculate about any connection between these stolen passports and the missing plane, it is clearly of great concern that any passenger was able to board an international flight using a stolen passport listed in Interpol's databases."
The Interpol database maintains 40 million stolen or lost travel documents. The passports used by two unknown passengers to board the missing Malaysia Airlines Flight MH370 belonged to an Austrian man and an Italian man. Authorities confirmed that neither of the men were on the flight that left Malaysia's capital, Kuala Lumpur, en route to Beijing early Saturday morning with 239 people onboard. Their passports were previously reported as having been stolen in Thailand – the Austrian man's in 2012 and the Italian man's in 2013.
Interpol said that only a handful of countries use the database, which is available to all 190-member countries, including the U.S., the UK and the United Arab Emirates.
A senior American law-enforcement official who spoke with ABC News said that while terrorists certainly could use stolen passports to board a plane, fraudulent travel documents are generally used for other illicit criminal activity such as drug smuggling or human trafficking.
Another U.S. law enforcement official wasn't so confident.
"An individual who's going to sacrifice himself could easily use a stolen passport to get on a plane with explosives smuggled in their checked luggage and just sit there until it blows the plane to bits," he told ABC News.
© Copyright IBTimes 2023. All rights reserved.