Malaysia Airlines MH370: Airline Begins Initial Insurance Payment Of $50,000 For Relatives Of Missing Passengers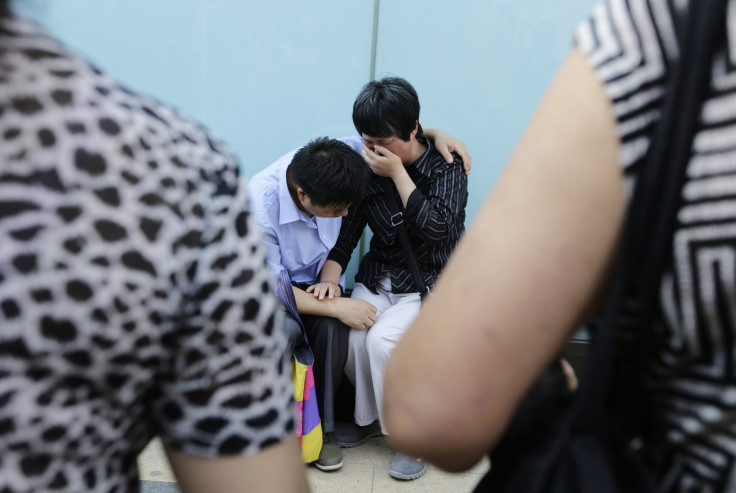 While Malaysia Airlines on Friday began distributing advance insurance money to the families of passengers who were on board Flight MH370, which disappeared on March 8, many relatives of Chinese passengers on board the missing plane have said they will reject the payments.
One Chinese family and six Malaysian families have so far received $50,000 in advance insurance payments. The families can demand up to $175,000 for each of their missing relatives, according to the International Civil Aviation Organization standards, but such a demand can be made only if the plane is declared lost or if its parts are found, Associated Press reported Friday. Germany's Allianz (ETR:ALV)-led consortium is currently paying the families.
Malaysian authorities are said to have so far spent nearly $8.6 million on search efforts to find the plane, which authorities believe crashed in a remote part of the southern Indian Ocean after straying off its flight path on its way from Kuala Lumpur to Beijing. Of the 239 people on board the Boeing 777 long-range jet, 153 passengers were Chinese nationals.
"When we talk about the full payment, we have to wait until we announce the issue on the tragedy MH370 is over," Hamzah Zainuddin, Malaysia's deputy foreign minister, said Thursday, while providing details about payments being made to the grieving families, according to BBC.
While the airline, and authorities affiliated to various governments around the world, have spent millions of dollars in what has been an unprecedented months-long search effort, relatives of the missing passengers -- frustrated by the fruitless, sometimes controversial, search efforts -- have taken it upon themselves to launch a private investigation by raising money through a crowdfunding campaign.
Australian authorities who are assisting in the search for the missing flight have also issued tenders to private contractors who are expected to assist in the next phase of the government's search for the missing plane.
© Copyright IBTimes 2023. All rights reserved.