Malaysia Airlines Missing Plane: Can Crowdsourcing Help Locate Flight MH370? DigitalGlobe Hopes So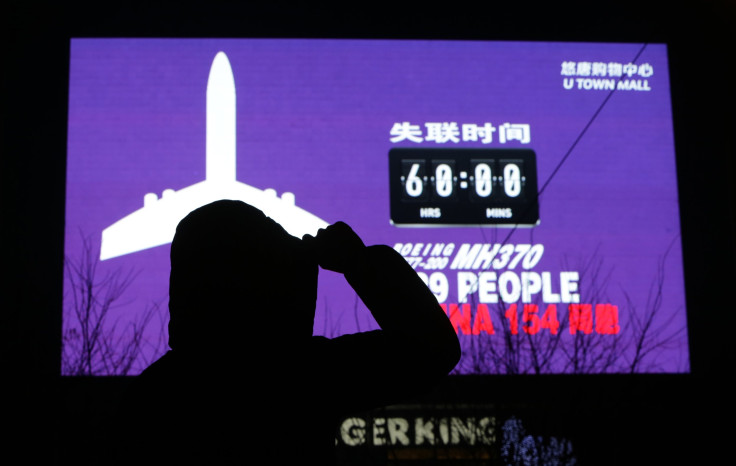 Update 6:50 p.m. EST: The overwhelming response to DigitalGlobe's call has crashed the site, Fox reports.
"It's a good reason to have our site crash," a spokesperson told FoxNews.com. "We did get an overwhelming amount of people responding. It has been going well. We are getting a lot of tags and will be uploading more images for people to search."
"Luckily, the imagery had been exhausted with searching before the site went down," said Luke Barrington, the company's senior manager of Geospatial Big Data. "We have had 6 million map views. Half-a-million people have signed up, it's a 100 times the response we've had before."
Original story:
As the search for Malaysia Airlines flight MH370 continues, one company is enlisting help from an unlikely investigator: you.
DigitalGlobe Inc. (NYSE:DGI) on Monday announced a crowdsourcing platform that will allow anyone to help look for the missing Boeing 777 by combing through satellite images for clues of its whereabouts. The Longmont, Colo., company said two of its commercial satellites have already collected images comprising roughly 1,988 square miles at the confluence of the Gulf of Thailand and the South China Sea, where the Beijing-bound aircraft mysteriously went missing on Saturday. The company is continuing to update the images to reflect new information about the search area provided by the Malaysian government.
Internet users can help in the search by visiting Tomnod.com, DigitalGlobe's crowdsourcing arm, where volunteers can search through images and tag objects of interest. Users can tag objects using special icons that indicate possible rafts, oil slicks or pieces of airplane wreckage. The campaign has been deployed via DigitalGlobe's emergency management service, FirstLook, and already has attracted a huge amount of interest. The service was down periodically on Tuesday as DigitalGlobe worked to handle what it called "an unprecedented level of Web traffic and interest in supporting the search." On Reddit, numerous threads dedicated to the missing plane have already incorporated links to DigitalGlobe's campaign.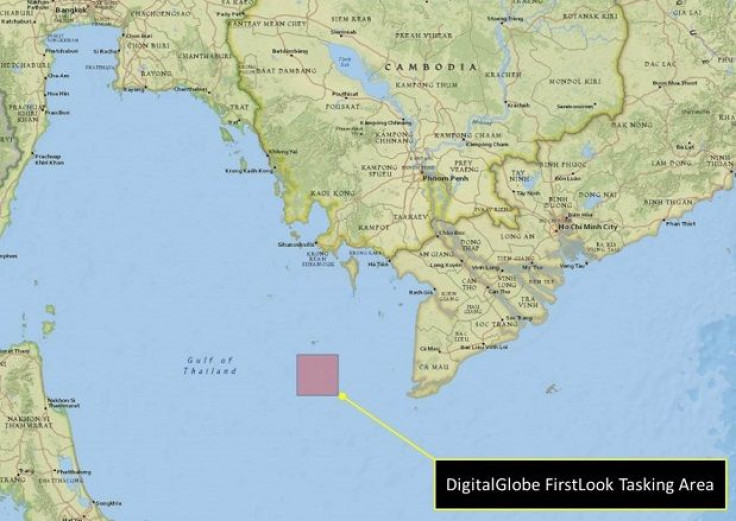 This isn't the first time DigitalGlobe has sought the wisdom of the crowd to assist with a tragedy. The company deployed a similar campaign in the wake of Typhoon Haiyan, which struck the Philippines in November. That effort -- like the campaign to locate flight 370 -- also used Tomnod to let volunteers scan images and tag objects. According to DigitalGlobe, more than 60,000 objects were tagged in the campaign's first 24 hours alone.
As of Tuesday afternoon, authorities were still investigating several theories about what happened to the plane, which vanished from radar screens over Southeast Asia about 50 minutes after it departed from the Malaysian capital of Kuala Lumpur. The aircraft was carrying 239 people, including 227 passengers and 12 crew. At least two of the passengers are said to have boarded the plane with stolen passports, but it remains unclear if they are connected to the plane's disappearance.
According to an update Tuesday, DigitalGlobe has new image collections relevant to the search and plans to make them available online as soon as possible. Interested users can visit Tomnod for more information.
Got a news tip? Email me. Follow me on Twitter @christopherzara.
© Copyright IBTimes 2023. All rights reserved.