Malaysia Airlines Plane Shot Down In Ukraine, Company Faces Long And Difficult Recovery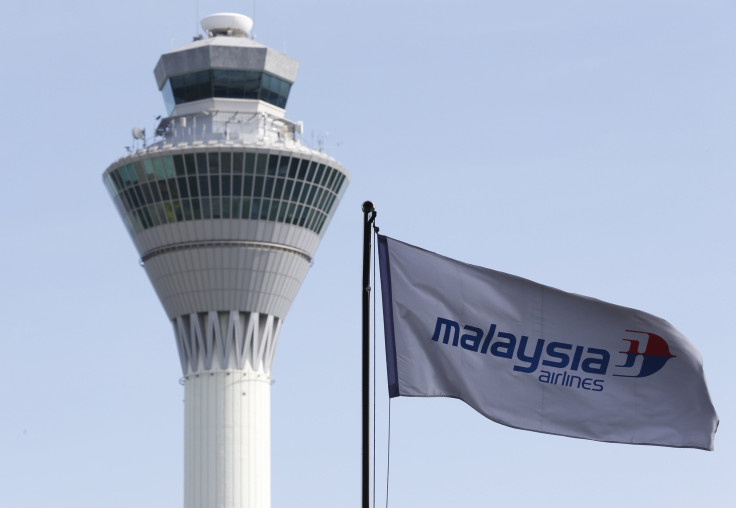 It seems safe to say that no airline has endured a stretch of horrendous events the same way Malaysia Airlines has in the four months since MH370 was lost.

Thursday's news that Malaysia Airlines flight MH17 was shot down in Ukraine, killing all 298 people aboard, has worsened an already tragic year for the 41-year-old airline and, whether justified or not, further tarnished its image. Some analysts say the airline will have a hard time recovering, but that a lot will depend on how it handles the tragedy.
Friday morning, Malaysia Airlines shares fell, according to CNBC.
"This is a potentially fatal event for that airline," said Ted Gavin, a corporate turnaround expert and founding partner of Gavin/Solmonese in a July 17 interview with CNN. "But also it's an event for them to redeem themselves in how they deal with information and the public."

Malaysia Airlines was roundly criticized for its handling of the MH370 tragedy, including for its slow release of vital information to families and authorities.

"The way Malaysia Airlines handled the disappearance of the last jet was a huge hit to confidence," Gavin said. "The airline needs to share every piece of information and every piece of data they have, including the decision-making process that led to that plane flying over a recent conflict region."

History

The Southeast Asian carrier began life in 1946 as Malayan Airlines before being split in two in 1971 to form Malaysia Airlines and Singapore Airlines (Singapore had previously been a part of Malaysia).

Just six years later the airline made headlines after hijackers took control of its Flight 653 on Dec. 4, 1977, and attempted to divert the aircraft to Singapore. Just 20 minutes after the pilots reported that a hijacker was on board, the plane crashed into a swamp in Johor, Malaysia. Eye witnesses said the aircraft crashed at an almost vertical angle. No survivors and no recognizable bodies were found. In the final few minutes of the voice recording, investigators reported hearing gunshots and concluded that the pilots had been killed and the airliner crashed because it was "professionally uncontrolled."

Investigators X-rayed all remains but were unable to find any evidence of a weapon or bullet, and the hijacking remains unsolved.

The hijacking failed to stop Malaysia Airlines' growth. Passenger numbers continued to increase, tripling in six years from the date of the crash to the beginning of the 1980s, when an economic boom helped the airline expand its operation to more than 47 destinations.

By 1983, the airline ran into trouble again when its Flight 684 crashed on a runway in Subang, Malaysia. There were no fatalities but the aircraft was a total loss.

In 1995, Flight 2133 touched down too far down the runway at Tawau Airport in Sabah, Malaysia, and crashed into a shantytown; 32 passengers and two crew members died. The probable cause, according to investigators, was poor handling of the aircraft by the pilot.

That tragedy proceeded the Asian financial crisis in 1997, which forced the airline to cut many of its unprofitable routes. After another nonfatal aircraft write-off in 2000, the airline experienced periods of unprofitability, and in 2005 and 2011 it cut many of its long-haul routes. By early 2013 the airline had returned to financial health, but just one year later the infamous MH370 disappearance occurred.

In the four months since, the stock price has dropped by 20 percent and tickets sales have plummeted, especially in China where sales have gone down by 60 percent. This was due, in part, to the airlines' decision to suspend all of its advertising.

The only other airline that has experienced a run of bad luck comparable to Malaysia Airlines' during the last four months was British Overseas Airways Corporation, which experienced eight fatal crashes in six years that resulted in the deaths of 217 people. BOAC suffered from image problems for decades until it was merged to form British Airways in 1974.

In Malaysia Airlines' case, industry analysts predicted that the airline would eventually bounce back after the MH370 incident. "We can only look back at history to see the impact on airlines with reputation. Naturally, you will see a decline," said Andrew Herdman, director general of the Association of Asia Pacific Airlines, in an April 2014 interview. "But the general pattern is of a steady recovery, and ultimately, a full recovery."

It's yet to be seen how this most recent incident will affect the company going forward. It would be difficult to hold the airline accountable for the plane having been shot down. Other airlines had also been flying routes over Ukraine. But much will hinge on how the airline handles the crisis from this point on.
© Copyright IBTimes 2023. All rights reserved.