Malaysia Police Question Al Jazeera Journalists Over Documentary
Malaysian police Friday questioned five Australian journalists from Al Jazeera over a documentary about the plight of migrants which has angered the government, as the broadcaster expressed shock at the probe.
The investigation into the Qatar-based network's programme has added to concerns about a widening media crackdown in Malaysia after a scandal-plagued party came to power earlier this year.
In addition to the Al Jazeera case, the head of a leading news portal has been accused of contempt of court while a health news site's editor is being probed over an article.
The documentary, "Locked Up in Malaysia's Lockdown", looked at the detention of undocumented foreigners during a coronavirus lockdown, as well as the plight of other members of the migrant community.
But the government decried it as misleading and inaccurate, and police are now investigating the broadcaster for breaking laws against sedition, defamation and transmitting offensive content.
On Friday six Al Jazeera staff members were questioned for five hours by police in Kuala Lumpur over the documentary made for "101 East", a weekly show featuring in-depth investigations.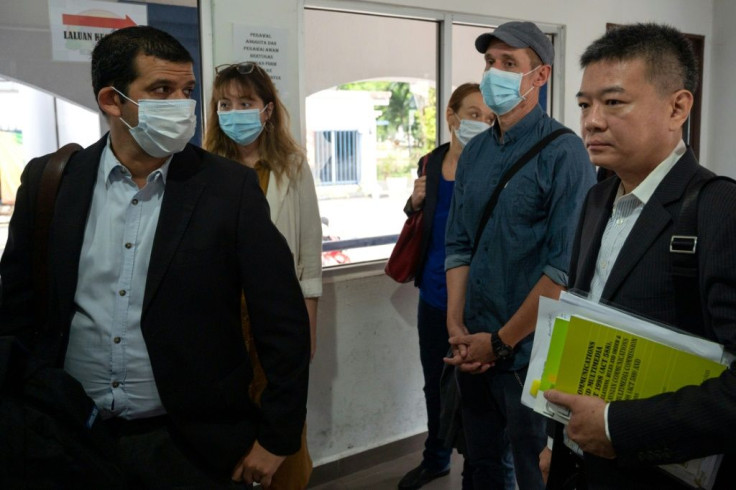 Five of the six are Australian, according to Australian union the Media, Entertainment and Arts Alliance.
The staff, including a bureau chief, correspondent, an executive producer, a producer and a cameraman, fought their way past a media pack as they arrived for questioning at police headquarters.
Malaysia's national police chief Abdul Hamid Bador said prosecutors believed there were "elements of sedition" in the documentary but insisted that "police will act fairly".
"We will give them the opportunity to explain themselves," he said, adding it was up to the attorney-general's office whether to take further action.
The staff interviewed Friday were being treated as witnesses in the case, not suspects, he said. He also said police were looking for a Bangladeshi man who appeared in the programme.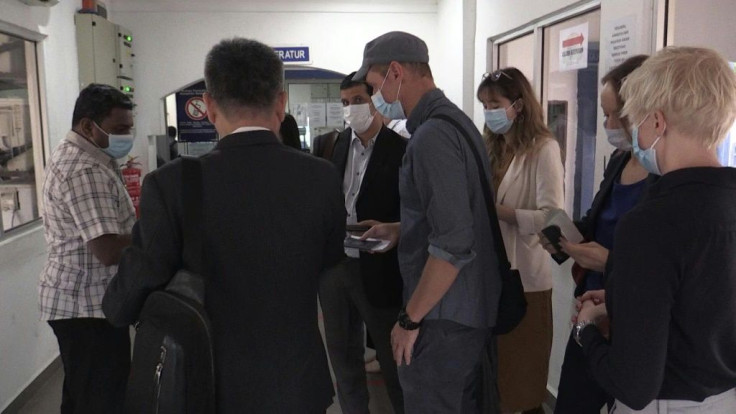 Australia's Department of Foreign Affairs and Trade confirmed it was providing assistance to a number of Australians in Kuala Lumpur.
Ahead of the questioning, Al Jazeera said it was "shocked" by Malaysia's response to the documentary, broadcast on July 3, and it stood by the "professionalism, quality and impartiality of its journalism".
"Charging journalists for doing their jobs is not the action of a democracy that values free speech," it said. "Journalism is not a crime."
Al Jazeera's English-language channel has its Asian base in Kuala Lumpur.
The International Federation of Journalists, which represents media unions worldwide, said it "deeply regrets" Malaysian authorities using tough laws against transmitting offensive content "to silence and intimidate journalists".
The show sparked a huge backlash online in Malaysia, and the defence minister demanded an apology from the broadcaster.
Authorities said the arrests in May of undocumented migrants were necessary to protect the public, although rights groups raised concern that placing them in detention centres could increase the risk of coronavirus infection.
Malaysia is home to large numbers of migrants from poorer countries -- including Indonesia, Bangladesh and Myanmar -- who work in industries ranging from manufacturing to agriculture.
One of the country's leading independent news portals, Malaysiakini, faces contempt of court proceedings next week over reader comments on its site that were critical of the judiciary.
© Copyright AFP 2023. All rights reserved.