Malaysia Prime Minister: Investigation Of Malaysia Airlines Ukraine Crash Site 'Must Not Be Hindered'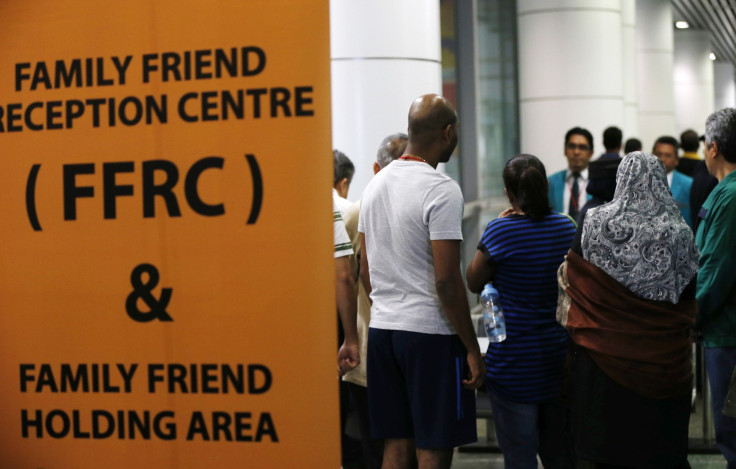 Malaysian Prime Minister Najib Razak emphasized during a press conference in Kuala Lumpur that investigations of the Ukrainian site where Malaysia Airlines flight MH17 crashed on Thursday must not be obstructed by any of the fighting in eastern Ukraine.
Razak spoke at 4:45 a.m. local time on Friday at the Sama Sama Hotel in the Malaysian capital, where just four months earlier he addressed the press on the disappearance of Malaysia Airlines flight MH370. "At this stage, Malaysia is unable to verify the cause of this tragedy," he said. "But we must and we will find out precisely what happened to this flight. No stone will be left unturned. If it transpires that the plane was indeed shot down, we insist that the perpetrators must be swiftly brought to justice."
He added that he had spoken with President Obama shortly before the conference. "He and I both agree that the investigation must not be hindered in any way," Razak said. "An international team must have full access to the crash site, and no one should interfere with the area or move any debris, including the black box."
Razak said he spoke with the president of Ukraine, who said there would be a thorough and independent investigation that would involve Malaysian officials, and that Kiev would negotiate with rebels in the east to set up a "humanitarian corridor" to the disaster site. The prime minister also confirmed that Malaysian Airlines officials were contacting the families of passengers, and that Kuala Lumpur would be dispatching a disaster and rescue team to Kiev.
"This is a tragic day in what has already been a tragic year for Malaysia," Razak said at the end of the conference. "The flight, passengers and crew came from many different countries. But today, regardless of nationality, we are all united in grief."
© Copyright IBTimes 2023. All rights reserved.