Malaysian Airline AirAsia's Business In India Rises As It Looks To Set Up Indian Joint Venture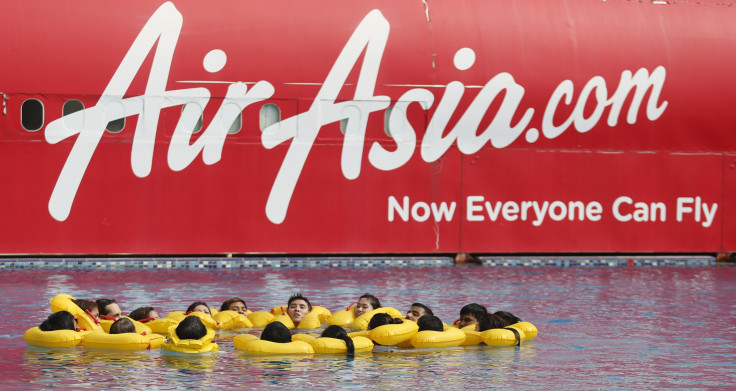 Malaysia's low-cost airliner AirAsia, which snagged a key preliminary approval from India's aviation ministry on Friday to start operations in India, has gotten off to a flying start boosting by 10 percent its share of traffic from India in 2012, by relying on a profitable approach of cost-effective network strategies and competitive fares in a contracting market.
Having won a no-objection certificate, or NOC, from India's aviation ministry, AirAsia is expected to seek an operator's permit from Directorate General of Civil Aviation, to launch its low-cost carrier by the end of 2013. The India-focused airline will be based in the southern Indian city of Chennai and focus on serving small- and mid-sized cities in the country.
"Just as it uses feeder traffic from Bangkok to spread to its international network, it will most likely set up its India network to complement its network out of the country," Suraj Nair, senior vice-president at Thomas Cook, told Economic Times.
AirAsia was the first to jump at the chance to launch operations in India, partnering with the Tata Group and businessman Arun Bhatia, when the country opened up its aviation sector to foreign players in 2012, allowing foreign carriers to acquire up to 49 percent stake in Indian commercial aviation ventures.
AirAsia, which operates an extensive domestic and regional network including services within Malaysia and to China, Southeast Asia and the subcontinent, carried close to 272,627 passengers on the India-Malaysia route in 2012. The airline's traffic so far in 2013, ranging from India to Indonesia, Singapore, Vietnam and Thailand, has grown by more than 10 times to cross the 18,000-passenger mark, Economic Times reported, citing data from CAPA - Centre for Aviation, an independent aviation market research group based in Sydney.
The total Indian airline passenger traffic declined more than 20 percent in the January-August period in 2013, clocking 495,701 passengers compared to 622,656 in the corresponding period in 2012.
India represents the world's sixth-largest domestic market but when it comes to international aviation, India falls to the nineteenth spot, according to CAPA. However, with a population of more than 1.2 billion and a burgeoning middle class, growth in India's aviation sector, including in international travel, is guaranteed, according to CAPA.
Meanwhile, the Tata Group's move to join forces with Singapore Airlines (SGX:C6L) to launch operations in India, has sparked debate on whether a single investor can hold a stake in rival companies. According to CAPA, there is no specific regulation in India to prevent an investor from holding stakes in multiple carriers, but Tata's move may cause both ventures to be scrutinized by authorities overseeing market competition.
© Copyright IBTimes 2023. All rights reserved.