Malaysian Central Bank Chief Zeti Akhtar Aziz Set To Retire As PM Najib Razak Faces Political Test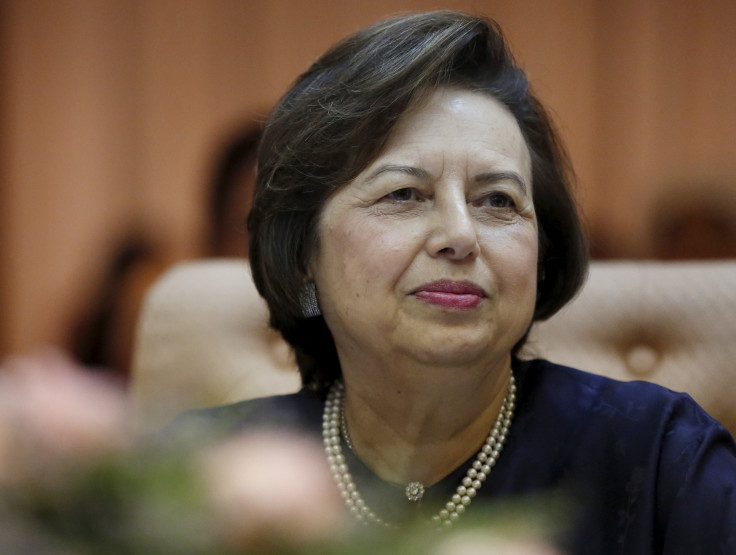 Malaysian central bank Governor Zeti Akhtar Aziz is expected to hold interest rates steady at her last monetary policy meeting Wednesday, as she has since 2014. Her firm hand may be missed if a corruption controversy linked to Prime Minister Najib Razak deepens or falling energy prices continue to hit the country's natural gas revenues.
Bank Negara Malaysia, the country's central bank, has led an investigation into the controversy, starting at least as early as July, even after the attorney general cleared Najib and denied the bank's recommendation to prosecute 1Malaysia Development Berhad (1MDB), a state-run investment fund that Najib founded and where he still serves as advisory board chairman. The bank found 1MDB violated the Exchange Control Act by submitting inaccurate information and failing to disclose material information. It ordered 1MDB to repatriate $1.8 billion it had sent abroad.
The attorney general who cleared Najib was appointed in late July, after the investigation started and after the prime minister fired both his deputy prime minister and the former attorney general. The deputy prime minister had called on Najib to answer questions about 1MDB. The former attorney general, who has declined to comment on his removal, was a member of the four-man investigation together with Zeti. Zeti, the bank's governor since 2000, serves a fixed five-year term.
The controversy includes information that up to $1 billion was discovered in Najib's personal accounts, mostly from 1MDB, which funded local politicians, according to the Wall Street Journal and other media. The government says the money came from an unidentified member of Saudi Arabia's royal family and that most of the money has been returned.
In February, Zeti said she hoped the investigation could be completed before she steps down, to give her successor "a clean slate."
The bank's governance committee is in charge of proposing candidates for the prime minister to choose the next governor from, according to Bloomberg. Bloomberg said the candidates may include three deputy governors and Mohd Irwan Serigar Abdullah, secretary general of the Treasury, Awang Adek Hussin, ambassador to the U.S., and Abdul Wahid Omar, former CEO of Malayan Banking Bhd (Maybank) and currently the minister of economic planning.
The fact that a successor hasn't been named leads at least one economist to believe the successor will come from inside.
"I assumed they would give the person three months for the transition to take place, so the delay may mean they're going with somebody internal," CNBC quoted Barclays economist Rahul Bajoria as saying.
Whether the political controversy escalates or dies down, the new governor will have to deal with an economy that slowed to 5 percent growth last year, from 6 percent the year before. That's in part because the drop in oil prices has dragged other energy prices including liquefied natural gas, of which Malaysia is the world's second largest exporter. That in turn resulted in declines in the country's foreign reserves and the ringgit, which helped boost inflation.
Zeti, who has a PhD in economics from the University of Pennsylvania, joined the bank in 1984, rising to acting governor in 1998 and governor in 2000, giving her a ringside seat on the Asian economic crisis of the late 1990s and the subsequent global financial crises.
"The fear now is that it's going to be someone from outside who doesn't have the same kind of central banking experience," Bloomberg quoted Chua Hak Bin, a Singapore-based economist at Bank of America Merrill Lynch, as saying. "It's not a process that really builds up confidence."
© Copyright IBTimes 2023. All rights reserved.