Malaysian PM Najib Razak Cleared Of Corruption, Money Was Donated By Saudi Royals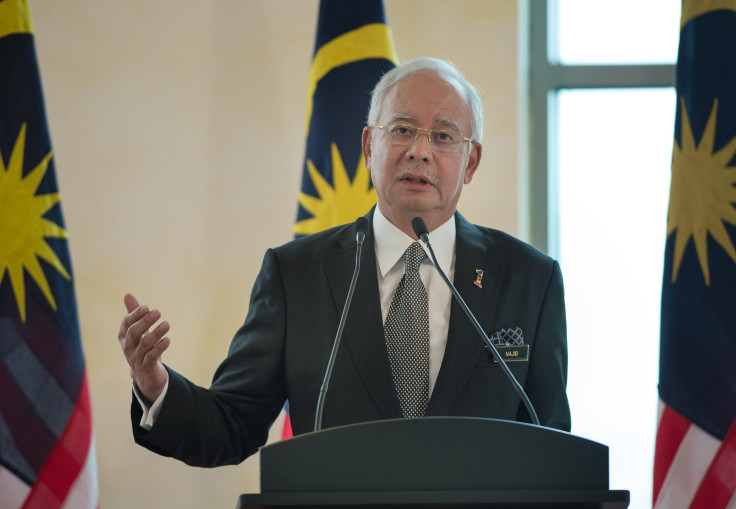 Malaysia's attorney general said Tuesday that Prime Minister Najib Razak was cleared of criminal wrongdoing and ruled that nearly $700 million sent to his bank account in 2013 was a personal donation from Saudi Arabia's royal family. The latest ruling came amid corruption accusations against Najib over the money in his account, and demands for his resignation.
Attorney General Mohamed Apandi Ali did not elaborate on why the Saudi royal family donated the money to Najib or what the money was used for. But the ruling was in line with Najib's claim that the money was a donation from the Middle East. Apandi said the investigation by Malaysia's anti-corruption agency showed there was no criminal offence in the money being transferred to Najib, the Associated Press (AP) reported.
Apandi also said the money was a personal donation "given without any consideration," AP reported. He ruled that Najib, who came to power in 2009, returned $620 million to the Saudi royal family in August 2013 but did not clarify what became of the remaining $61 million. He also said that the anti-corruption agency had statements from witnesses, including the donor, to reach its conclusion.
"I am satisfied that there is no evidence to show that the donation was a form of gratification given corruptly," Apandi said, according to AP, adding: "Based on the evidence from witnesses and supporting documents submitted, I am satisfied that no criminal offence has been committed in relation to the said ($681 million) donation."
The graft allegations against Najib were first made in a report by the Wall Street Journal in July last year which stated that investigators were investigating 1Malaysia Development Bhd (1MDB) over the transfer of 2.6 billion ringgit (nearly $700 million) into Najib's personal accounts. The Journal report also suggested mismanagement at 1MDB — formed by Najib in 2009 — after the state-run fund ran up a debt of nearly $10 billion.
Not only did Najib deny the accusation of graft, he also threatened to sue the Journal for defamation. Since the report's publication, there have been several calls from the political opposition and the country's residents for Najib's resignation from his post.
© Copyright IBTimes 2023. All rights reserved.