Mali Hotel Siege: Suspected Islamist Militants Take Hostages, Kill At Least 6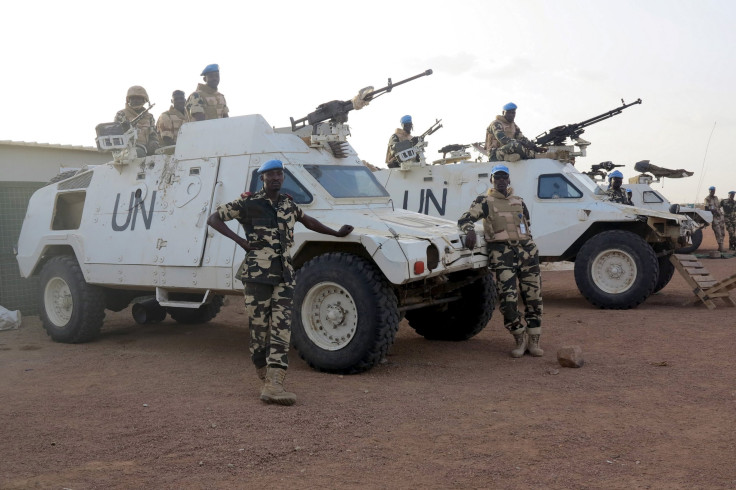 Update as of 3:10 a.m. EDT: All the hostages taken by suspected Islamist militants in a standoff with Malian soldiers at a hotel have been evacuated, Agence France-Presse reported Saturday, citing military sources.
The attackers raided the Hotel Byblos, poplar among foreign visitors and troops, on Friday morning, authorities said, adding that military efforts against the gunmen were made "sensitive" by the presence of hostages. At least eight people were killed during the attack, including five Malian soldiers, one United Nations contractor and two militants.
Original story bel0w
A group of suspected Islamist militants attacked a hotel hosting United Nations staff in central Mali on Friday, killing at least six people and taking others hostage. The dead included five Malian soldiers and one U.N. contractor, government officials said.
On Friday, the militants first raided a military site in the town of Sevare, about 400 miles northeast of the capital Bamako. After government troops successfully repelled the attack, the militants stormed the Hotel Byblos nearby around 8 a.m. local time (4 a.m. EDT), Reuters reported, citing MINUSMA, the U.N.'s peacekeeping mission in Mali and witnesses.
According to officials, at least two militants were killed in the fighting while seven suspected militants were detained by government forces. Officials also said that at least six people were being held inside the hotel, and that an operation to free the hostages was ongoing, the Associated Press (AP) reported.
A Russian and a Ukrainian were confirmed to be among those being held inside the hotel, while some unverified media reports said early on Saturday that a number of hostages had been freed and evacuated.
In a statement, MINUSMA condemned the "despicable attack in the strongest terms," and confirmed that "a member of the international personnel associated with MINUSMA was killed in the attack."
Although MINUSMA did not provide more details, source familiar with an internal U.N. briefing told Reuters that two U.N. contractors remained missing.
Meanwhile, the Ukrainian Foreign Ministry said in a statement that the goal of the attackers was likely to take hostages from among the foreign citizens staying in the hotel.
"According to the information available, a Ukrainian citizen may be among those foreign citizens taken hostage. In addition, three citizens of South Africa and a French citizen may be held hostage," the ministry said in the statement, obtained by AP.
After jihadists took control of Northern Mali in 2012, a 2013 French-led military operation ousted them from power. While the U.N. has been trying to firm up a shaky peace agreement between Mali's government and ethnic Tuareg rebels, remnants of the Islamist fighters -- left out of the negotiations -- have carried out sporadic attacks on U.N. peacekeepers and Malian forces.
Ansar al Dine, one of Mali's most violent Islamist extremist rebel groups, recently attacked towns on Mali's borders with Mauritania and Ivory Coast in an attempt to expand internationally. The growing rebellion in southern part of Mali came nearly a week after the Malian government and Tuareg rebels signed a peace deal in Bamako.
In late June, Islamist gunmen attacked a town in western Mali near the border with neighboring Mauritania, and leaving 12 people dead, including three soldiers and nine attackers.
© Copyright IBTimes 2023. All rights reserved.