'Mammoth Graveyard': 5 Mammoths, Neanderthal Tools Unearthed In UK
KEY POINTS
A pair of amateur fossil hunters prompted the discovery
Dating places the site 210,000 to 220,000 years ago when Neanderthals were still in Britain
It's still unclear how the mammoths died and if the Neanderthals scavenged them
Archaeologists have discovered five mammoth remains as well as neanderthal tools at a site in the U.K. Experts are calling it the "most significant Ice Age discovery in recent years."
DigVentures, whose archaeologists led the excavations, said in a statement that the specimens were found at a quarry close to Swindon in southwest England. The experts discovered "at least" five Ice Age mammoth remains, two of which were adults, two others were juvenile and one was an infant. They also found tools crafted and used by Neanderthals.
"Finding mammoth bones is always extraordinary, but finding ones that are so old and well preserved, and in such close proximity to Neanderthal stone tools is exceptional," Lisa Wescott Wilkins, co-founder of DigVentures, said in the statement.
"Words can't quite capture the thrill of seeing a mammoth tusk still in the ground, or the feeling of standing in the middle of a site that has the potential to change how we see our closest human relatives and the Ice Age megafauna they shared their world with," Wilkins added.
The organization, which is a platform that aims to increase public participation in archaeology, investigated the site after keen fossil hunters Sally and Neville Hollingworth found the Neanderthal hand ax as well as mammoth remains at the site while walking around a freshly dug gravel pit in 2017.
Further excavations found even more evidence of Neanderthal activity, including a hand ax and tools known as scrapers, which the Neanderthals used to clean fresh animal hides. They also found other "well-preserved" specimens such as beetle wings, freshwater snail shells, dung beetles and even Steppe bison and brown bear remains.
Dating placed the site 210,000 to 220,000 years ago during the warm period when Neanderthals were still in Britain, DigVentures noted. This was before the Neanderthals had to move farther south when the temperatures began to drop, Live Science explained.
Why the mammoths were together at one site, how they died and whether the Neanderthals scavenged them remain unknown. For instance, the team hasn't analyzed yet if there are Neanderthal tool marks on the mammoth bones, Live Science noted.
The discovery will be featured in a BBC documentary, "Attenborough and the Mammoth Graveyard," with Sir David Attenborough and biologist Professor Ben Garrod. DigVentures is also looking into further research at the "mammoth graveyard," including the ways that members of the public can possibly participate in further investigations.
"This represents one of Britain's most significant Ice Age discoveries in recent years," Duncan Wilson, CEO of Historic England, said as per the DigVentures statement. "Through these finds and the research that will follow, we look forward to further light being shed on life in Britain 200,000 years ago."
"We were originally hoping to find marine fossils, and finding something so significant instead has been a real thrill," Sally Hollingworth said. "Even better than that is seeing it turn into a major archaeological excavation led by DigVentures, and a BBC documentary presented by David Attenborough. We couldn't be more pleased that something we've discovered will be learned from and enjoyed by so many people."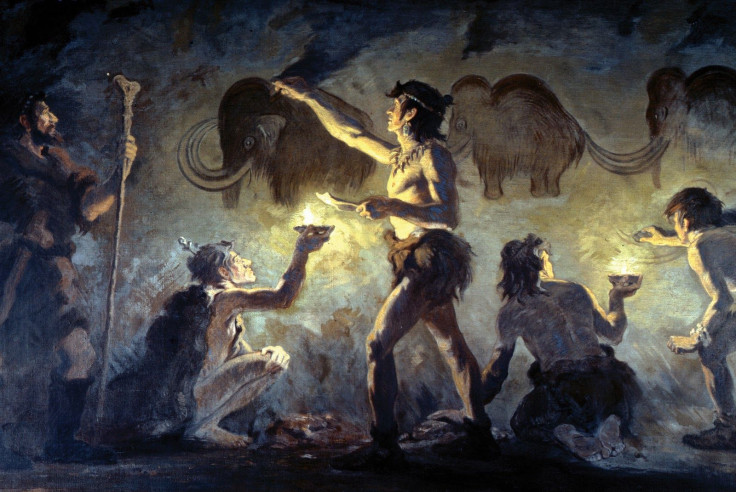 © Copyright IBTimes 2023. All rights reserved.