Man Died Trapped Inside Dinosaur Statue In Spain While Trying To Retrieve Dropped Phone: Police
KEY POINTS
The 39-year-old man was reported missing by his family
His body was discovered Saturday afternoon
A man and his son noticed foul smell emanating from the statue
The man also saw a human body through a crack in the statue
The police are awaiting an autopsy report to determine the exact cause of death
Spanish police are investigating the death of a 39-year-old man whose body was found inside a dinosaur statue hours after he was reported missing.
The officials were alerted Saturday after a man and his son noticed something inside the statue in the Santa Coloma de Gramenet suburbs of Barcelona in Spain.
The man and his son noticed a foul smell emanating from the papier-mâché figure of a Stegosaurus placed outside a building. The father also noticed a human body through a crack in the statue's hollow leg and alerted the authorities.
The police believe that the man had got trapped inside the statue while he was trying to retrieve his mobile phone that he had dropped; he probably entered head first and couldn't get out. The police said they do not suspect any foul play.
"It's an accidental death; there was no violence," The Guardian reported a police spokeswoman as saying.
"This person got inside the statue's leg and got trapped. It looks as though he was trying to retrieve a mobile phone, which he'd dropped. It looks like he entered the statue head first and couldn't get out," she added.
Officers called firefighters to cut open the statue and recovered the body. The deceased man was reported missing by his family a few hours before his body was found inside the statue.
"We're still waiting for the autopsy results, so we don't know how long he was in there, but it seems he was there for a couple of days," the police spokeswoman added.
The authorities have removed the decorative statue which was placed outside a city building where it had been used for advertising an old cinema, BBC reported.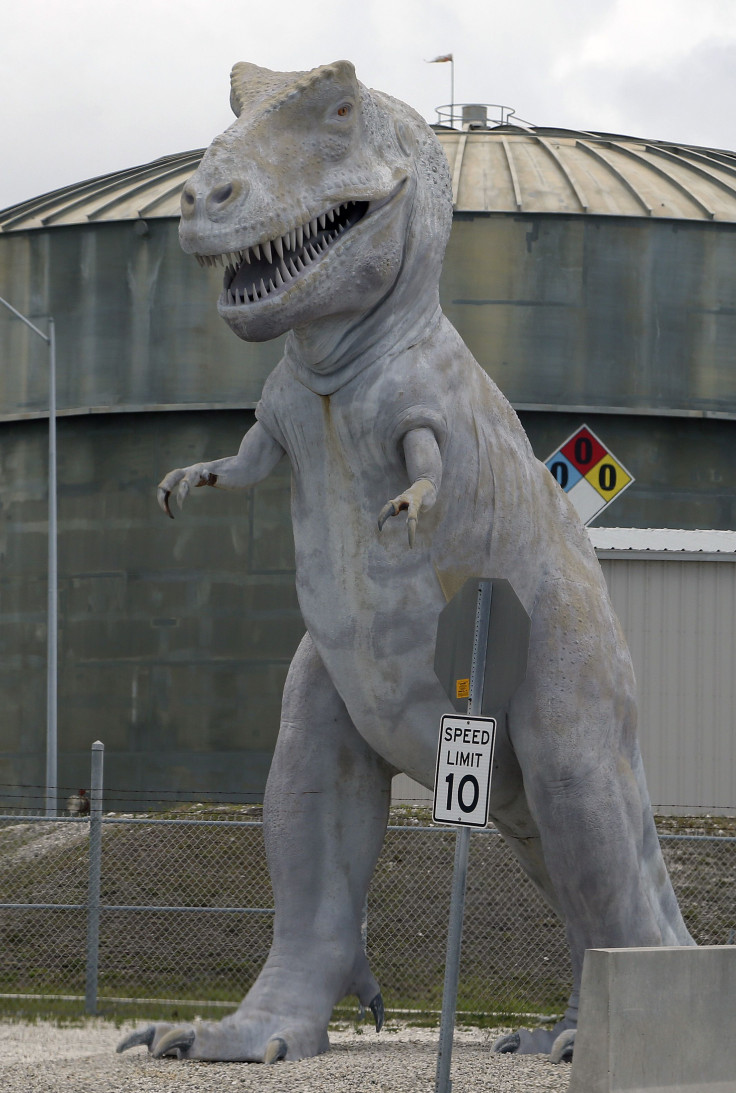 Police in New York made a similar discovery last month, but that was a case of murder. The authorities found the body of missing 37-year-old Daniel Simons stuffed inside a plastic bag in an apartment in Harlem. A home health aide of the tenant found the body inside a black plastic bag under a comforter while cleaning the living room of the apartment. The police said that the body was fully clothed and had stab wounds on the chest. Simons was last seen by his relatives March 27 but they were initially not concerned about his missing as he often left town for days and allegedly was known to use drugs.
© Copyright IBTimes 2023. All rights reserved.
FOLLOW MORE IBT NEWS ON THE BELOW CHANNELS