Man Dies After Being Trapped In Industrial Vat Of Ink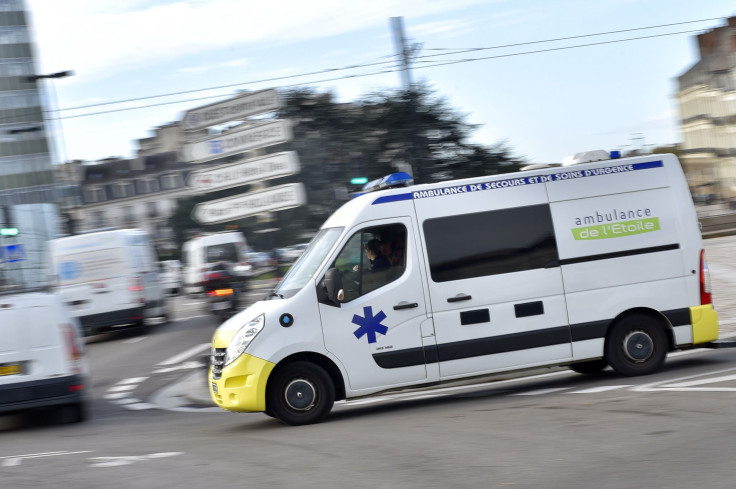 One man died and two others were hospitalized following a mishap that trapped them in an ink vat at an industrial plant in Sydney, Australia, according to reports.
Three industrial workers became stuck in the ink vat during a routine maintenance check, the Sydney Morning Herald reported Thursday. Emergency responders arrived on the scene at the DIC Australia ink factory on Chisholm Road in Auburn.
"My understanding is that the men were doing maintenance inside the vat but there was still ink hampering rescue efforts." Western Sydney NSW Ambulance Superintendent Paul Turner told the Sydney Morning Herald. "It is my belief that the arm inside the vat has caused the men to become trapped.
The two men were freed from the vat and taken to the nearby Westmead Hospital with leg injuries, but the third man died at the scene. The workers were cleaning the ink vat when they became stuck.
The men may have been confined due to a mixing blade in the vat, Turner said. The vat was a cylinder shape, roughly 26 feet high. Rescuers used manhole access at the bottom of the of the vat to reach the workers.
"The last person deteriorated on the scene and multiple ambulance resources [were] inside with the man trying to save his life," Turner said. "We did everything we could; this is a tragedy."
"Ink slush" at the bottom of the vat made the rescue challenging as it took four hours to free the men.
"It makes it quite difficult to access the patients because you're in a really dirty environment, obviously that hampered efforts," Turner said.
Detectives from the Flemington Local Area Command started investigating the incident, which was ruled a crime scene.
DIC Australia is an ink company that distributes toner and other related products to magazines, posters, packaging, and newspaper businesses worldwide, according to its website.
© Copyright IBTimes 2023. All rights reserved.